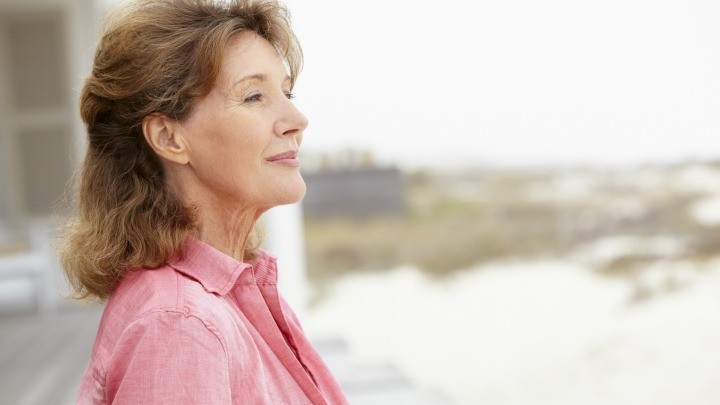 Until about four years ago, I had never lived by myself. Learning to be alone without feeling lonely has been a challenge for me, but over time I have slowly adjusted.
I was married at the age of 20, and before that I lived with my mum, dad and sister. When I married Robert, we started our home together so I essentially went from living with my parents, to living with a husband.
Robert and I had a wonderful life together. He was a carpenter, and I was a medical receptionist. We worked hard to save money, built a small house and eventually welcomed our son Greg and daughter Lisa into the world.
Together, Robert, Greg and Lisa created a home filled with noise, laughter, baking, much-loved pets, music and family. Looking back, I realise these years were some of the best of my life.
Our eldest Greg grew up, as all children do, and went interstate to study dentistry. Lisa started work in childcare, and before I knew it, she'd fallen in love and "left the nest" as well.
After 20 years of child-rearing, Robert and I only had each other for company once again. They were lovely times though. We'd go for walks on the beach, tended our garden together and cooked for two.
This slower pace lasted for about six years, until Robert was diagnosed with prostate cancer. For most men, prostate cancer doesn't pose a life threat, but Rob's was too far advanced when it was caught…
We struggled along with surgery, and then later he had chemotherapy. The kids came home to visit, and Robert did get to meet his first-ever grandchild, Harry. Seeing his legacy in Harry was an untold joy for Rob.
After 18 tough months, my darling husband – the love of my life – passed away. We surrounded his hospital bed, and my heart broke as he took his final breaths.
I just couldn't believe Rob was leaving me at age 66. There was still so much life left in Robert, more grandchildren to arrive, more holidays to take. Even now his loss still makes me ache.
The funeral came with lots of support from family and friends. My neighbours cooked dinners for me, former co-workers sent flowers. Over time though, life for those people returned to normal.
Then I was in a house alone, for the first time ever. My kitchen felt empty, the lounge room was silent and my bedtimes were the loneliest.
How was I going to cope with living on my own, after a lifetime of living either with my parents, husband or children? It was a rough journey.
The first thing I learnt was cooking for one. Even though I missed those big family meals, cooking just for myself meant I could eat all my favourite foods, and try new recipes too.
I suddenly had so much more free time, and even though I hated that at first, I eventually decided to make the best of it. I took up scrapbooking, which helped me relive beautiful memories and kept me busy too.
I added lots of cushions to my bed to help fill the void Robert had left, and got into a habit of buying new CDs to play in the house for background music.
Greg and Lisa still visit every six months or so. Harry is growing up, and now he has a little sister named Charlotte too. She is delightful! These family visits mean the world to me.
During one of their visits, the kids told me to "treat myself", so I bought some scented candles and a colourful artwork to make my home feel a bit warmer again. I even got a budgerigar named Singer, who I adore!
Being alone, without feeling lonely, also encouraged me to become a better friend. My house now plays host to more high teas and ladies' lunches than ever before, and these brighten my days.
Living independently has been a challenge for sure, but the trick is to stay active and keep busy. I will miss Robert for the rest of my life, but it's important not to let grief get the better of you. Now is the time to do whatever you please, or try those hobbies you never had time for in the past.
In the future, I might sell our family home and move into a retirement community.  For now though, life is too short and too wonderful to become crippled by loneliness.
How do you live alone, without feeling lonely? Can you relate to this woman's experiences? What advice can you offer her?
Comments