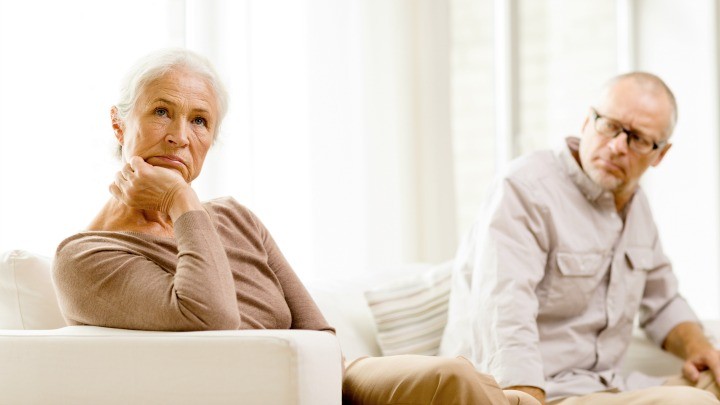 Many people think I'm a fool for taking back my cheating husband, but the situation is far more complex than that. I took my husband back after he was unfaithful, and it actually improved our marriage.
For Pat* and I, two decades of marriage passed normally. Like most couples from our generation, we married young. I was eighteen, he was twenty and we were in love.
By the time I was twenty-one, we welcomed our first child into the world. Catherine was a bright, bubbly child and we soon welcomed her siblings, smart little Angela and adventurous Charlie.
The next twenty-odd years were a blur of children's ballet classes, rugby games and school days. Pat worked hard as a plumber to support his family, and I kept the household running.
Looking back, I see that Pat and I didn't always put our marriage first during those years. Our children were always the priority.
Like most couples, we forgot about "date nights" together, and spent all weekend with our kids. We didn't have sex often, because we were honestly too tired once each days was over.
It wasn't till our children graduated high school though, that Pat and I realised how distant we'd become as husband and wife.
Catherine got work as a dental assistant, Angela started teacher training, and Charlie joined the Navy. Suddenly, Pat and I were in a big house, with only each another for company.
We had so much time to talk together, that in a way it was awkward. So much of our lives until that point had revolved around children – without them as a distraction what could Pat and I discuss?
Pat had retired too, but spent lots of his time down at the nearby "men's shed" tinkering on projects. Afterwards, he'd go for a beer or two at the local RSL.
I should have seen the signs at this point, and we both should have made an effort to reinvigorate our marriage. That's hindsight though, I suppose.
Pat spent more and more time at the men's shed, or down at the local RSL. I withdrew into myself, and became unsure about what to do without children to care for.
One night, Pat came home particularly late from the RSL. When he came into the bedroom, I turned on my nightlight – angry, not able to sleep. "Where have you been?" I demanded.
Pat wouldn't look me in the eye, and I suspect he'd been drinking. I was furious with him! I was hurt that he'd been spending so much time out of the house, and angry that our marriage had become so cold.
"Where have you been?" I demanded again, and that's when Pat said the words that will stay with me forever. "I made a mistake Ros", he whispered.
My stomach plummeted. Without asking, I suspected what had happened. Part of me didn't want to know details, but the other part of me demanded that Pat explain himself anyway.
Turns out, there was a pokies attendant at the local RSL who had taken a liking to Pat. That night, he'd given into temptation and shared a "fling" with her.
I was devastated, gutted, heartbroken. None of these words can even begin to describe how betrayed I felt. After nearly thirty years of marriage, had it come to this?
The weeks and months that followed still pain me to think about. Pat was deeply apologetic, he knew that he hadn't made enough effort to rekindle our marriage, and he couldn't say sorry enough.
What's worse though, is that I blamed myself. Had I done enough to spark his interests? Had I gotten too old? Was that pokies attendant more attractive than me? Should we try to save our marriage?
Pat started sleeping on the couch, even though we didn't tell our kids what was going on. Pat cooked special meals, bought me a pair of earrings and constantly promised to be a better husband… but the wound had been made.
It wasn't until my daughter said something powerful, that I was able to shake myself out of grief. "I know something's going on with you and Dad", Angela told me one day over the phone.
"Whatever is happening, I need you to know something Mum", Angela continued. "You and dad… you're my heroes", she said.
"You've worked so hard all your lives to provide for this family, and one day I hope to have a marriage like yours. You and Dad are one team, Mum, you've been like that in good times and bad".
It was true. In the past, when our relatives had fallen ill or money had been tight, Pat and I had always banded together. We'd always found a way to muddle by, together.
We'd forgiven harshly-spoken words, bad moods and silly mistakes – so could I get past his infidelity? Or was this a case of "once a cheater, always a cheater?"
Pat assured me his affair had only been a one-night event, and that it had never happened before. "What's more, I love you, and I will spend every day making this up to you", Pat told me.
That's when I decided to take Pat back. I asked him to bring his pillows in from the couch, and we slowly but surely began rebuilding our marriage.
It was not easy to trust Pat again, but the situation motivated us to spend more time together. We got to know each other as a married couple again, and began remembering why we fell in love initially.
Pat is funny, spirited and strong. He tells me I'm kind, caring and creative. These days, our marriage is better than ever! We go on regular dates, have great sex and make each other smile.
I will never forget Pat's affair, it's true. But in time I have learnt to forgive, and I am so pleased to have my husband back. After all, aren't our vows "for better or worse"?
Would you take back a cheater? Do you think "once a cheater, always a cheater"? Could you forgive infidelity within your marriage? Can you relate to this woman's situation?
*Names changed to protect privacy
Comments