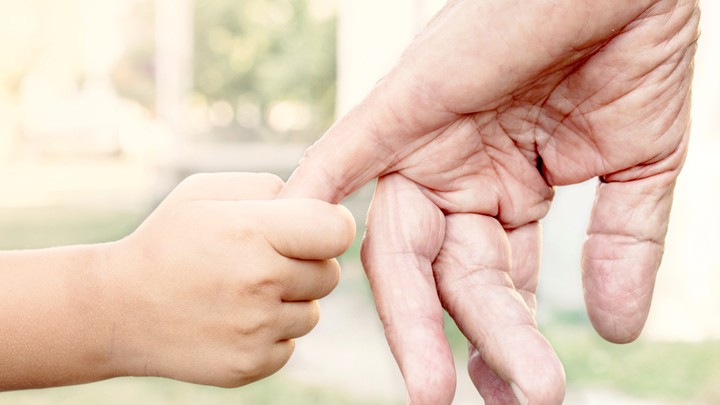 My Grandma was never a Grandma to me. I remember when I was just a little girl and my grandmother would sit sewing in her chair and wouldn't look up. I'd hug her leg or try to get her attention but she would just close the door. Deep down she was probably very bitter about something, but as a child you take it very personally.
Looking back now I still never have known why she didn't want grandchildren. My mum was always very hands on, and she told me when she told her mum she was pregnant, Grandma simply walked out of the room. It was strange considering my mum said Grandma was a very good mother to her, and for all intents and purposes loved her own children and raising them.
I took it personally for many years. My friends' grandparents would come along to their school plays and graduation but my sole grandparent, Grandma, would decline every invite.
It's fair enough if you don't want grandchildren but by no means is it OK to make an innocent child feel unloved.
Years on, I'm not a grandmother yet but now I know the true value of being a matriarch… because my family didn't have one. I know how I will act when my children have their own kids. I won't ignore them – I'll call them. I will take an interest in their lives and become a confidant and spend those hours nurturing them. All those years my grandmother never spent.
I had plenty of cousins and still she would sit and sew if we came over. I doubt she knew when my birthday was. My partner's grandmother on the other hand raised him and was protective as anything of him. She embodied a grandparent and in hearing stories about her, I feel like that will be my inspiration for grandparenting.
Many readers of this will know the feeling of having a family member reject or ignore them, but I wonder how many take it as a lesson? Good can come from the bad, and I thank my grandmother for showing me how not to be a grandparent.
Tell us: Did you have a similar situation? Who taught you a life lesson on what not to do?
Comments