Summer of 1960 at Lake Balaton, Hungary's premier holiday destination.
More people from Europe and England pick it for their annual vacation than the size of entire 10 million strong Hungarian population. From the age of 10, till the age of 16, together with Dad, Mum and sister, I spent every summer school holidays at Balatonföldvár, one of the most charming villages along the vast lake's shore.
Until the age of 12, my holidays there were preoccupied with catching fish in the lake. But from 12 on, I was fishing for girls. There were no shortages of beautiful blonde haired, blue-eyed lasses, particularly from East Germany and Poland. It was a great opportunity to practice my Russian with the Slavs, since Russian was a compulsory language from Year five in school and I also threw in my rudimentary German, such as 'Do bist zehr schõne!' (You are very beautiful!)
The trouble was that yours truly, at the tender age of 13, was far too young of a Don Juan, as the girls were all at least 18 years old. Nevertheless, hard work has resulted in the occasional success; I managed to get as far as kissing a few of them. (I hope this does not sound much like Donald Trump; after all, I was just a teenager and there must have also been a shortage of older blokes.)
The evening was the most promising time for amorous adventures. After twilight in the semi-dark, they could not quite see how young I was. The arena par excellence for romantic liaisons was the Keringõ (Waltz), the scantily lit local nightclub with the kind of seductive dance music a teenager would kill for. It was located in a sparse oak forest that was surrounded by a beautiful park. At night, it became the magnet for all the young holiday goers. The girls were sporting their deep suntan acquired during days of diligent sun-baking and they were literally hot.
Ad. Article continues below.
I, being under-age, was not allowed into the nightclub on my own, but there was no problem in getting in with my parents. As soon as I got inside, I would leave my sister and parents. The last thing I wanted was to be seen as a daggy young boy under the wings of his parents. I would stand in the shadows and survey the girl scene, to check out who were the ones who accepted the blokes' invitation to dance at the beginning of each music block. Those who took different partners for different blocks provided more chance for not standing me up when I approached them for a dance, than the others who settled for the same bloke for each block. I scored about a 50-50 average of getting a dance. I was quite happy with this score, as all the girls tended to be at least five years older than me.
And then one night, magic happened. This beautiful buxom young Hungarian girl, with long blonde hair and almond shaped blue eyes entered the nightclub in her light grey mohair jumper, in the company of her parents. From the moment she was inside the wooden gate till they reached their table, I watched her, with my heart thumping in my throat. 'This is your chance, I advised myself. She is not much older than you, there is no boyfriend in sight, go for her while she is free.'
They barely settled at their table when the music started again. The pianist sang the single most popular and romantic dance song of the season, the Brazilian Ave Maria. I instantly made my move to her table, smiled at her parents, then asked her: "May I have a dance?"
She looked at me, probably quite amused at my young age, smiled and then answered generously: "And why not?" As I led her to the dance floor, I was walking on air. (Wow, she did not turn me down! How good is that?)
Ad. Article continues below.
With my left hand holding her right one, my right hand around her waist, resting on her mohair jumper, her gorgeous bosom brushing against my chest as I progressively pulled her closer to me, I was in heaven. The piano player just about swallowed the microphone winking at me when we danced near him, while he whisper-sang Ave Maria No Morrow into our ears. I sang along with him softly, as I nearly knew the song by heart, having heard him sing it so many times, always to the ovation of enthusiastic audiences. From there on I was at the girl's table as soon as a new music block started and she never turned me down. By the end of the evening I had her name and phone number. Next day we went for a walk along the lakeshore, I bought her an ice cream, we sat on a bench and had our first kiss. A wonderful week of dancing, walks and romance followed. I nick-named her 'my fawn', as to me, she looked liked a young female deer.
After a week of courting I saw her off to her train back to Budapest.
I wondered if I would ever see her again, as I lied to her about my age, so that she would not think that I was too young for her. As the train was about to leave, I kissed her goodbye and told her that I loved her. Then she handed me an envelope which I was to open after the train left.
In it was a lovely photo of her in her mohair jumper and on the back of the photo written: 'I love you! Your fawn!'
I just about jumped out of my skin with happiness: No girl told me before that she loved me.
Ad. Article continues below.
Our affair lasted for another year back in Budapest, then eventually we drifted apart.
But the song that became synonymous with this first romance of mine, the Brazilian Ave Maria No Morro, retained its fire to this day, after 57 years of our encounter.
I still regularly play and sing its original and inimitable Spanish version with a smile on my face.
Can you recall your first romance? Tell us about it.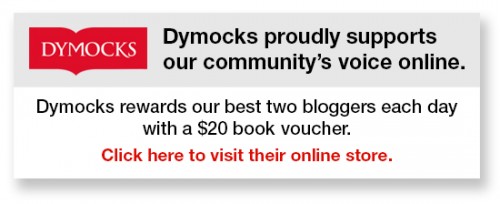 To write for Starts at 60 and potentially win a $20 voucher, send your articles to our Community Editor here.