My dream holiday brings me so much excitement… and guilt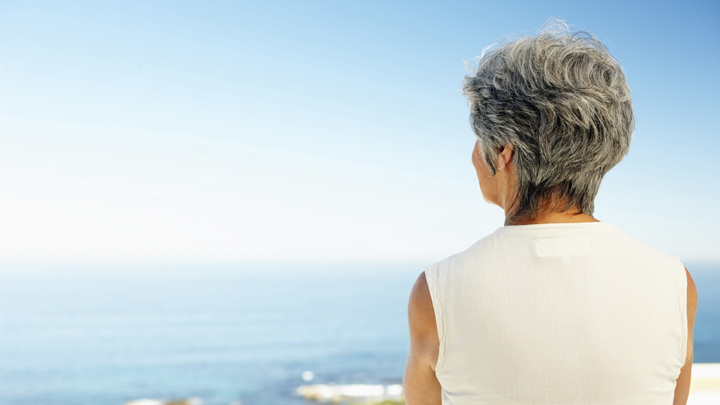 I'm in my 70s and for so many years, in fact all of my life, I've wanted to have a white Christmas. It just seems like the most magical experience anyone who has lived in Australia his or her whole lives could have and this year in 2015 I think I'm going to get that experience! There is a part of me that couldn't be happier – it will be wonderful spending Christmas in Canada with all four of my children, their partners and my 12 grandchildren. It's definitely a once in a lifetime experience but the other part of me feels something ugly – guilt.
One of my sisters is ill with Alzheimer's. She can't properly interact with people anymore and she relies on care 24/7 to survive. While I want this White Christmas more than anything, I also feel like if I go, I'm abandoning her. We have never spent a Christmas further apart than a few suburbs and the idea of leaving her isolated in her nursing home for Christmas seems so cruel.
I feel like I'm in a catch 22. I'm not getting any younger and neither is my husband. We've both had our own health battles (him particularly, I pride myself on my health – fingers crossed it lasts!) and although we've dreamt of this trip we've never done it. I'm worried that we may never have the opportunity to do this dream holiday again, especially with our children and grandchildren but I also feel guilty abandoning my sister.
Christmas is one of the loneliest times of year for some people. Each year when I visit her in her nursing home, I bring little gifts for the staff and the other people living on her floor. Two years ago I was talking to a lovely man on her floor, Jim, who has since passed away. My husband and I sat down to talk to him and he told us that not one of his siblings, nieces or nephews visit him over Christmas. He's a Vietnam veteran and has paid his own way into the nursing home where he enjoys his life, but he experiences incredible loneliness from the isolation of his family.
Ad. Article continues below.
It's hard as my sister never had children, so for her to go an entire Christmas season without seeing her relatives would put her in the same place as Jim – isolated and alone.
Even though she can no longer communicate properly and cannot leave the nursing home, she is still a person, with a heart, who deserves to feel loved at Christmas time.
I know this is a selfish dilemma but I want to make the decision I won't regret and I just don't know what that is.
Please share your thoughts on this in the comments – should I go? Should I stay? What would you do in a similar position?