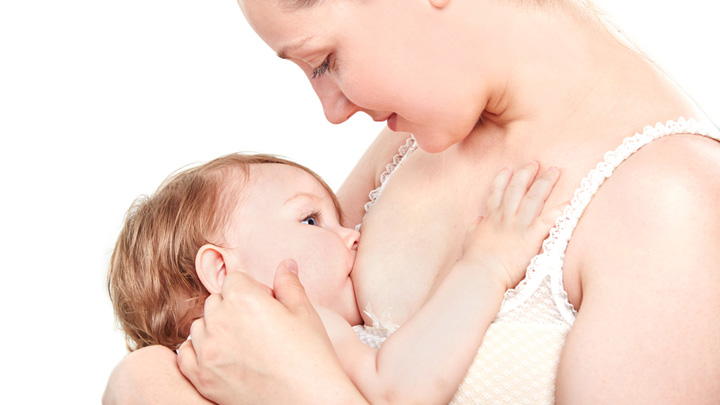 I breastfed all three of my children, and thoroughly enjoyed the connection I had, mother to baby. So I'm a staunch advocate of breastfeeding… but not when it comes to my daughter-in-law.
My grandson has been breastfed all his life. We were delighted when we were told he had been doing it for over a year, then it got to two years and my son's mother-in-law and I wondered if maybe he would be weaned off. No, he continued to be breastfed. When little Dean was three, we gently suggested to his mum that it might be time to stop the breastfeeding, and she has insisted it is fine.
He could talk and ask for it, which was quite alarming. But it gets worse: Dean is now 4 and a half, and still breastfeeding. I am not quite sure what to do, but I do know that the sight of little Dean standing up and grabbing at his mum's breast is a little bit discomforting. We have tried to suggest that he is past breastfeeding age, but it goes in one ear and out the other.
My son doesn't seem to mind the breastfeeding, and says he thinks it should be a mother's choice how long she wants to do it. I worry that Dean will be bullied at school, or will have an attachment to his mum that is unhealthy.
In doing some research, I read some blogs about mothers claiming it has amazing benefits of natural comfort and protection for the child, while others said they would prefer to have stopped nursing by now, but their son still needs it emotionally.
The male members of our family feel especially uncomfortable by the breastfeeding of a walking, talking little boy, and it can be a bit confronting to walk into a room and see our daughter-in-law undo her blouse and sit him on her lap.
I wonder if I should just leave our daughter-in-law to figure it out, or we should tell her that it is inappropriate? Help!
Share your thoughts below.
Comments