My biggest fear as a new grandparent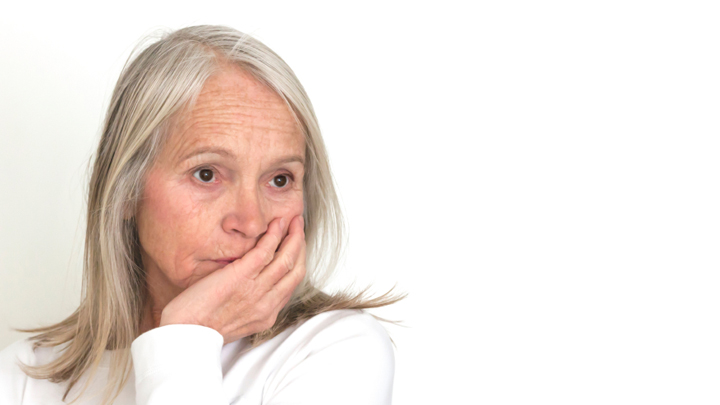 As my first grandchild's birth approaches, there's one thing I worry about the most when it comes to my grandparenting abilities. It's something I hear my grandparent friends talk about a lot and it's almost what makes or breaks you as a grandparent: how fun and hands-on you are.
Now, I'm the first to admit I wasn't the most hands-on mother. I was in a car accident in my teens and as a result had chronic leg and knee pain, making it difficult to run around after my kids. What made it worse was I secretly liked having an excuse, but did feel terribly guilty for years. My husband left me early on when the kids were born so in between cleaning and cooking, I had no time. My daughter's niece has the most fabulous grandparents (her husband's parents) – they pick her up from sports and attend every weekend, they babysit every few nights, they have basically shifted their lives around for her.
When I asked my daughter what she thought would happen when the baby was born, and how much I'd babysit, she said "Mum, would you really want to?", and I got a bit upset. But then I realised, I hadn't ever been the hands-on parent, and who's to say I would change my ways when the baby came? I didn't like swimming at the beach, I'm not interested in sports, and I like having a nap at the 3pm pick-up time.
With that said, I desperately want to be a good grandparent. I want to love them and I want to be around them, I just am scared of what might happen if I'm not the grandparent I see everyone else as – the fun, always-there person who kicks a ball or gets down in the dirt. Will my contribution as a grandparent be noticed even if I don't have that attachment style?
Ad. Article continues below.
I look back to my own grandmother, who never worked and never drove. She was not willing to go out of her way to see her grandchildren, instead waiting until Christmas for us to visit. She would only ever make me biscuits as a gift, never teddies or dolls. A hard woman, yes, but I do have those fond memories.
So I wonder today, should I be worried about potentially not living up to what a 'typical grandparent' is? Or should I just try my best and be upfront? Is being different OK?