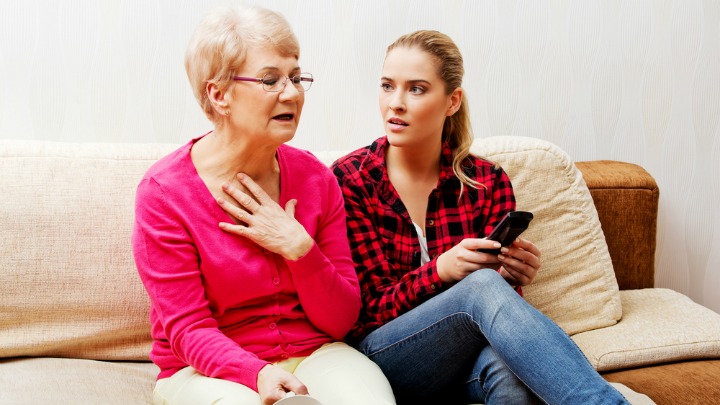 I always dreamed that my daughter would be the perfect mix of myself and her father when she grew up.
Now though, I fear she's more like me than I bargained for. From a young age she was bossy towards her little brothers, short tempered when she was hungry and put up a fight anytime she didn't get her own way – all, unfortunately, traits I can honestly say she got from me.
My husband is the patient one; the one who never thinks twice about putting our needs before his and who always knows how to diffuse an argument and make people laugh.
I hoped that my eldest, and my only girl, would turn out to have a little bit of both of us in her, but it turns out she's got a whole lot of me and not much else.
As harsh as it sounds, it's the truth. I love my daughter dearly of cause and we are very close, but sometimes she honestly drives me up the wall with her behaviour.
Over the years, like most people, I've recognised my flaws and came to see the areas in my life I needed to work on. I've learned to let go of the little things and stop trying to control everything around me.
When the kids were little I did a lot of nagging and controlling. I'm a perfectionist and like things to be just-so and I can see now that I passed these traits onto my daughter.
As much as I've tried to work on my flaws, she still has a long way to go with hers.
I hear her saying the same things to her children that I said mine. "Don't chew with your mouth open, don't run through the house, wash your hands before you eat, get into your pijamas now…" The list goes on and it never seems to stop.
She insists on having everything her way and when plans are changed at the last minute or people can't accommodate her she turns moody and petulant.
Like me she is also terrible with money. She spends cash on clothes, makeup and eating out, while her poor husband tries to keep their finances under control.
While she would never spend enough to put them in jeopardy she has openly admitted that she is a terrible saver – just like me.
Perhaps I got it from my own parents who were never that great with money, but every dollar I earned just seemed to dwindle away into nothing. I even ended up giving my husband free reign to take care of my weekly pay cheques for me – something that doesn't come easy to a control freak like me.
Of cause my daughter has wonderful qualities, too. She loves her children more than anything and is a terrific mother. She takes care of most of the housework and works nearly full-time as well.
Sometimes I wonder if the reason she behaves like she does is because she's feeling the same pressures I was when I was her age.
Then I remember she was always like this though and like it or not, she is just like me before I learned that being me has its downfalls.
I hope that one day, when she has a moment to come up for air, that she take the time to really look at herself and figure out where she can improve and grow.
Until then, I'll just grit my teeth and bear it and hope she heads down the right path.
Am I doing the right thing?
Can you relate to this story? Are your children more like you than you wanted?
Comments