Mr Turnbull: Can we have paid grandparental leave like the UK?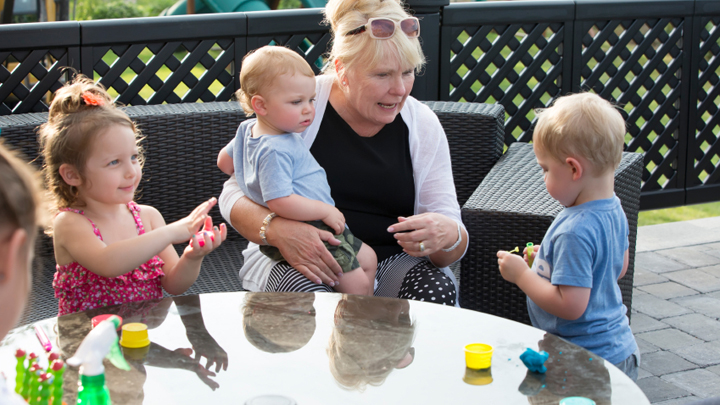 Parental leave is a great thing for parents, but for some of grandparents who take time off work to care for their grandchildren, it feels like a kick in the gut to lose out on crucial wages.
Now, the UK government has made an unprecedented move and will allow working grandparents to take time off and share parental leave pay to help care for their grandchildren.
The plan would extend the current system, which allows parents to share leave and statutory parental pay, reports BBC.
Chancellor George Osborne announced it at the Conservative conference in Manchester overnight, meaning families will be allowed to split statutory shared parental pay – which is around $300 AUD a week or 90% of average weekly earnings, whichever is lower.
Ad. Article continues below.
The Conservatives believe the policy will particularly benefit single mothers who can have support from grandparents and give them something back, plus help them get back to work sooner.
More than half of mothers rely on grandparents for childcare when they first return to work after having a baby.
Currently, Human Services offers grandparents with primary care of their grandchild, extra help with child care fees through the Grandparent Child Care Benefit, however it doesn't assist grandparents who are still working who need to take time off to care for their grandchildren.
So we want to know today, is it about time grandparents received a payment like the UK?