Moving on in the digital world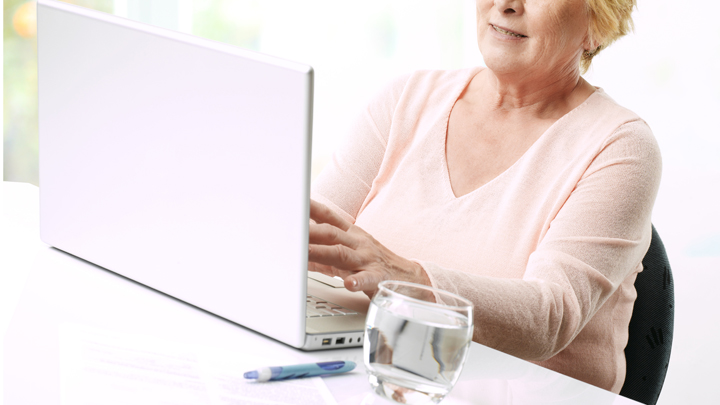 I have been using computers since 1997 when the company I was working for began to put them in our offices, so you could say I am a confident computer and internet user. But all that went out the window when I started to use an online dating website. For the first time, I felt out of my depth with the technology and was accidentally 'liking' profiles left, right and centre.
After palming off a few gentlemen, I started to weed out the ones I didn't really like and get to the ones who were my cup of tea. I was surprised by how good looking and accomplished some of the men were on the dating website – my daughter had told me the only people who used them were desperate and dateless but it couldn't be further from the truth.
I lost my husband in 1999 to bowel cancer and up until 2012, I hadn't actually had the confidence to find someone else…I still felt very much affected by the loss of my childhood sweetheart and felt no one could compare. I eventually took a deep breath and got my daughter to set up my profile and take a photo of me, and it was really much better than I expected once the men were replying! I felt 15 again (the last time I was single!). I wished I had done it sooner but I'm glad I waited until I was ready and looking for love.
Since I signed up, I have been on around 20 dates with some truly wonderful men. I had a partner for 3 months but we realised that we wanted other things and are still great friends, and am still single but loving it! Flirting is now one of my favourite past times and while I do want a companion, I'm quite happy having dinner and drinks with fascinating people. I guess that is one of the perks of dating in your 60s – you can talk for hours about your life and you never get bored.
Ad. Article continues below.
Sure, I've had some odd dates but they are all part of life's journey and the spontaneity of it all. So if you're single or widowed like me, and want to find someone just to chat to or even a life partner, I'd recommend online dating. People often ask, "Oh are you safe?" but the blessing of being older is that you have incredible intuition and will be able to tell from speaking to someone whether they are suspicious! I suggest speaking to someone online for at least a week before you meet. And meet in a public area during the day for your first meeting so that you can feel a bit safer. I've had great success and a lot of fun – amazing things can happen when you go outside your little bubble!
Have you used online dating? What did you think of it? Who have you met? Tell us your stories below.