Help a great Aussie non-profit drive change by volunteering your time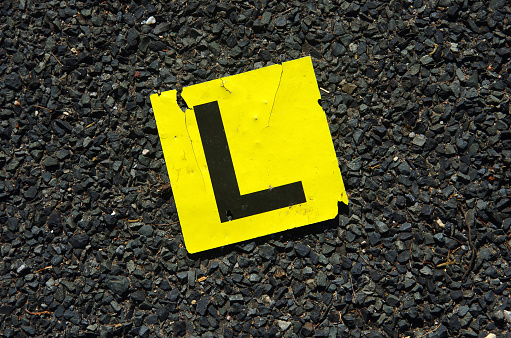 Getting your driver's licence these days is a lot more complicated than it used to be.
Remember when it was a simple test with a spin around the block and maybe a hill start to trip you up? If you were a country kid, you could often simply turn up to the local police department to tell them you were now old enough, and needed a licence. If you were lucky you weren't even given a practical test. 
Now, though, there are requirements for learner drivers to record up to 120 hours of driving before they can go for their actual test. Once they pass that, there are still strict requirements, such as to make sure vehicles are fitted with P plates and even regulations on what sort of cars they can drive, or how many passengers they can carry, and when.
Just having the chance to get behind the wheel to learn how to drive can be a tough ask for those who struggle financially. For some, getting those hours up must seem pretty near impossible.
That's where the Weave Driving Change Program comes in.
Ad. Article continues below.
The program started in 2015 and has already helped more than 150 people get their licence, which then makes it more likely that young school leavers will be able to get a job.
It's not just young ones, though, who are benefitting from the program.
Linda Jackson is 63 and she's gearing up to get her licence for the first time next week, after getting a helping hand from Weave in Sydney. Jackson told Starts at 60 that she'd long known how to drive, but after failing a test in her 20s, she never bothered going back. Now her kids are all grown up and moved on, she's taking the opportunity to do the things she's never done. 
"I'm doing it regardless of how old I am," Jackson says. "Better late than never."
She said the program helped not only refresh her driving skills, but prepped her for the accompanying test.
Ad. Article continues below.
"I've learnt so much more than I thought I knew," Jackson reckons.
Weave is a non-profit community organisation that works within the Redfern and Waterloo regions of Sydney. Its Driving Change Program has a waiting list, which could be cut if more people volunteered their time. If you are in the region, why not see who you could help to get a license to live by offering to provide a car for lessons, act as a passenger to build up learners' driving hours, or help learners with test preparation.
If you can't volunteer, you can still donate to the cause here. 
Established in 1976 by a group of local parents, Weave now offers a wide variety of services beside the driving program, including working with disadvantaged and vulnerable young people, women, children and families through house referrals, counselling, mental health services and drug and alcohol support.
How did you get your driver's licence? Was learning to drive a tough slog for you, or did you find it easy? Would you be nervous if you had to be tested again today?