Is this the ultimate off-road adventure machine?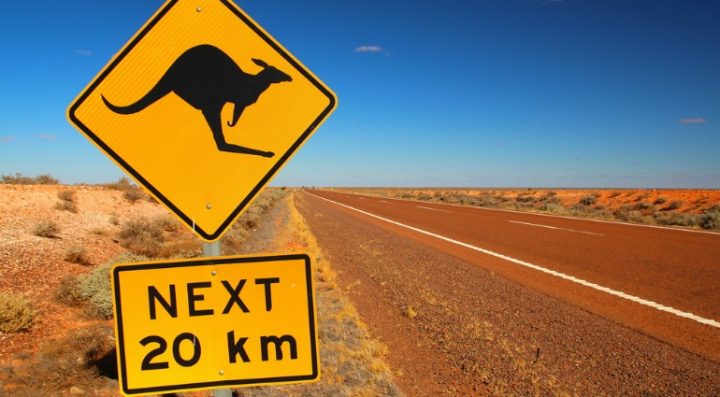 Not everyone likes to rough it when they go camping. That's why glamping was invented.
But what happens if you want to head to the ends of the earth, well, Australia at least, but don't want to leave all the little luxuries behind… like a toilet for starters.
That's where this little beauty of a motorhome would come in handy.
It's the ultimate way to hit the road – a 2010 model All Terrain Warrior campervan.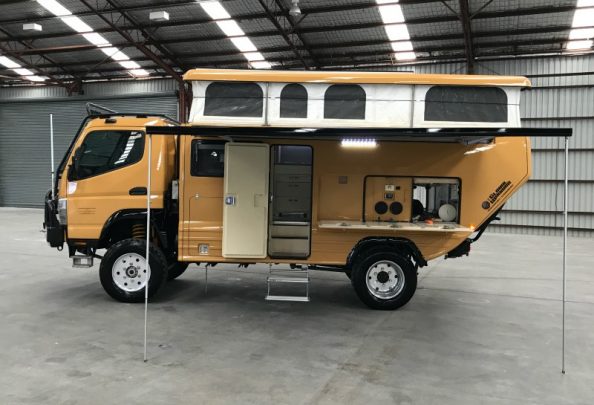 It was converted from a Mitsubishi 4×4 Canter by All Terrain Warriors, a QLD family-owned company that specialises in vehicle modifications for eco-tourism, mining, and private motor home markets. This little warrior will take you wherever you want to go.
Ad. Article continues below.
Powered by a three-litre, 110kW/370Nm four-cylinder diesel, this campervan beast has 230 litres of fuel capacity, 185 and 85 litre water tanks, and 420 amp hours of battery power on tap.
If that's not enough, it also had an electric stove, fridge freezer combo, sink, mounted winches, solar panels and roll-out awning.
Lets not forget the all important double bed, toilet and shower.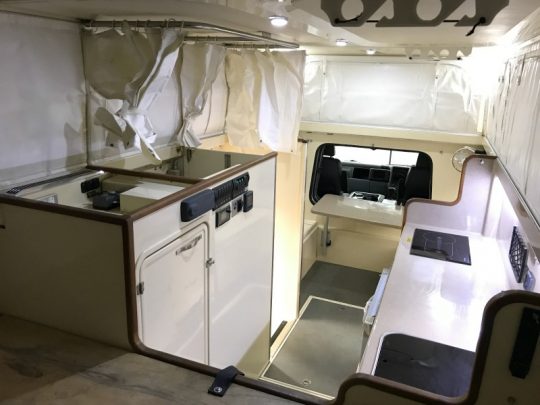 This fine piece of motoring is one of the many up for auction on Monday at the bi-annual luxury and sports car auction in Sydney. You don't even have to be there, as you can bid online.
If the All Terrain Warrior doesn't do it for you, maybe a new Lamborghini or Lotus is in order? There's a huge range of prestige cars on offer, including Porsche, Ferrari, Audi, BMW, Mercedes, Lexus and Maserati.
Ad. Article continues below.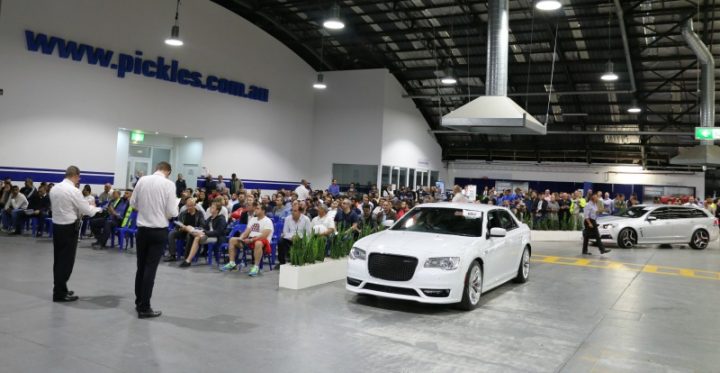 You can check them all out online, or if you are in the neighbourhood, head to Pickles Belmore. 
Where would you go in this adventurer?