Dad's fury as disabled daughter branded 'selfish' in angry letter on car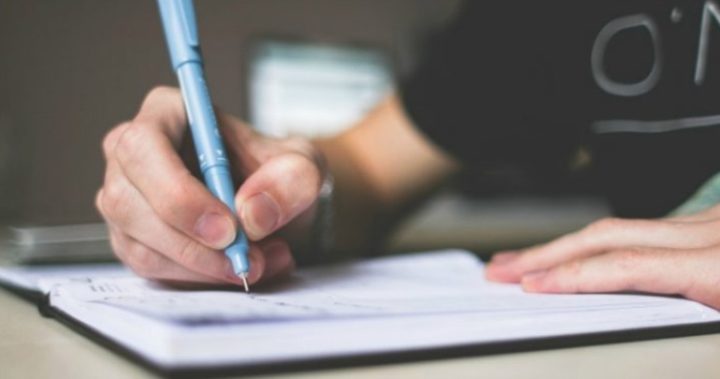 A father has shared his fury after his wife found an angry note on her car windscreen, accusing her of illegally using a disabled parking space with her daughter.
The note branded them "selfish" and claimed her daughter Paige, 23, was "able-bodied" – when in actual fact she's "severely mentally disabled and requires 1:1 support at all times".
Sharing a photo of the shocking letter on Facebook, Alan Tanner, 52, from Reading, England, revealed his hopes that his post would reach the person who had written the letter – before insisting no-one should "judge a book by its cover".
Paige suffers from chromosome disorder Tetrasomy 18p, meaning she requires round-the-clock care, and she was enjoying a shopping trip with her mum at the time.
Ad. Article continues below.
Devoted mum Julie Tanner, 55, then returned to find the note pinned to their car. It read: "You will be reported for illegal use of a blue badge space. I witnessed you and your young able bodied daughter park the car at the precinct with no sign of disability.
Read more: Fair or not? Debate over angry note left on woman's car window
"This selfish action deprives a disabled person of somewhere to park."
After sharing the photo – which has since received outraged comments from social media users – Alan wrote: "Paige has got a valid Disabled badge. So to the person that wrote this letter, do not judge unless you know the full details of someone's disability.
"Paige is not a young girl as you stated but a 23 year old adult who is severely mentally disabled and requires 1:1 support at all times. I hope the person who wrote this gets to see this."
Ad. Article continues below.
Users quickly shared their shock, with one commenting: "You don't need to justify yourself or your family to anybody," while another added: "Sorry this happened to you and your daughter ,some people are so ignorant!!!!!"
Read more: Shocked man branded 'filthy pig' in angry letter about his lawn
And one added: "Absolutely disgusting I hope the person that wrote this is very ashamed and u get an apology. Think before you judge."
Speaking to the Mail Online shortly after, Alan said he hopes for an apology, and explained: "You shouldn't judge a book by its cover. On top of that my daughter is severely disabled and it is ignorant for someone not to notice that."
According to the National Library of Medicine's 'Genetics Home Reference', Tetrasomy 18p is a genetic condition which "usually causes feeding difficulties in infancy, delayed development, intellectual disability that is often mild to moderate but can be severe, changes in muscle tone, distinctive facial features, and other birth defects."
What do you think of this letter? Do you think it's important to check facts before lashing out?