Call to slow down mobility scooters gains traction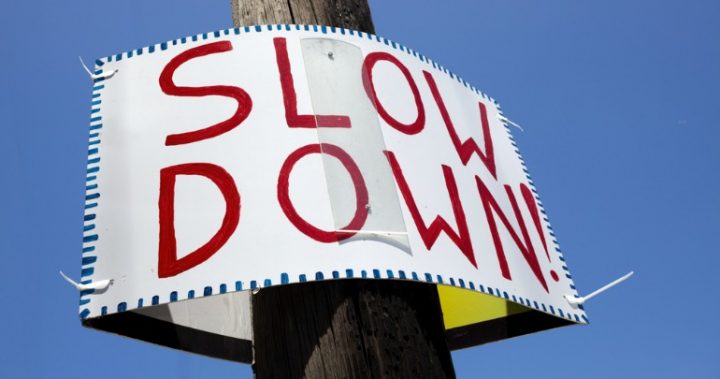 How fast it too fast when it comes to our roads?
Speed limits have already been set for our highways and roadways, but what about our footpaths?
That's what is under consideration with the issue of mobility scooters.
Did you know the speed limit is already 10 kilometres per hour? That's pretty much a slow jogging pace.
However there are calls for it to be slowed down to 6km/h, around a walking pace.
Ad. Article continues below.
Nationals senator John Williams pushed for the speed limit after his wife was injured in a collision with a scooter. He feels that because drivers don't need a licence, insurance or medical checks to operate these, a lower speed limit would lower the risk of accidents too.
Williams said he has secured the support of the National Party after raising the issue during a federal conference. However others have said the lower speed limit would be dangerous, especially at times like crossing busy roads.
The mobility scooter has given many a new lease on life, assisting those with restricted mobility to get out and about rather than be housebound, for various reasons. They've also proved to deadly. 
In the UK the top speed for a mobility scooter is 12 km/h and British ministers are also calling on laws to be changed after a number of crashes. 
In Brisbane, Australia, a man was spotted on his scooter cruising down a busy six lane section of road, reports Brisbane Times. Despite holding up traffic he had a safe journey as the same witness saw him returning later, this time on the footpath.
Ad. Article continues below.
A man in his 70s was taken to hospital after had drove his scooter over the edge of a sea wall in the UK, reports Kent Online. the man was looking at boats in the harbour and is believed to have moved too far forward and went off the edge. 
Ad. Article continues below.
I'm sure there's plenty of people who wish they could soup up their mobility scooter like one man who built the world's fastest scooter.
This guy just sped past on a mobility scooter with the slogan on the back "old and grey and out to play" ??????

— Meg (@megswojcik) September 9, 2017
Do you have a scooter? Is it a mode of transport you'd be keen to try?