Mother-to-be sees the face of her late granddad in ultrasound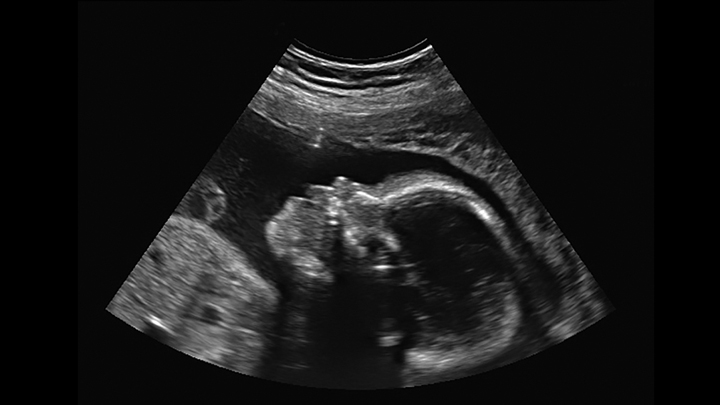 When my own granddad died, my mother believes she saw a white cross appear in the sky while she was outside the next day. She knew it was him saying goodbye, even if it was just in her heart.
A young woman from the UK has revealed that when she looked closer at a scan of her baby, she could see the face of her late granddad in the 4D image.
He looked like he was kissing her baby on the cheek.
Her granddad died in 2007 and she said of the image, "We just couldn't believe it. It's as if he's blessing her in the womb. I found it really comforting. I have good memories of my grandfather. It is like someone was looking over her".
"It's really spooky. It looks just like him, and you can see him more clearly than my daughter," said Ms Hornsby.
Ad. Article continues below.
"The lips are puckering up as if he's about to kiss her on the cheek.
"You can make out the eyes, nose and mouth so clearly".
Take a look at the image and tell us, do you think this was a message for Jade or is it just a mirage? Have you ever had a message from a loved one who passed on?