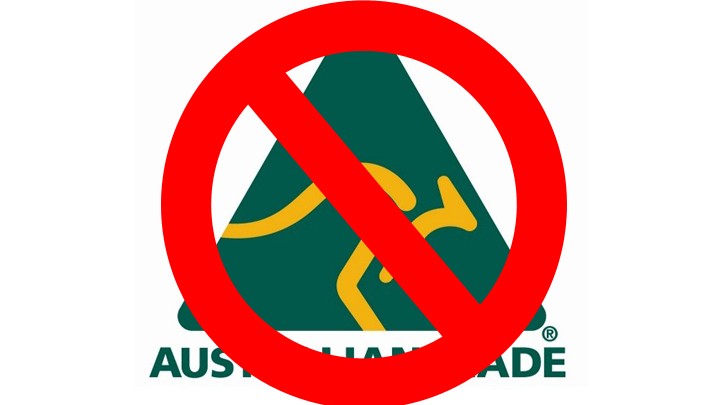 We all want to cheapest price for our clothes, but are we ready to consider the ethics of that choice? Someone somewhere has made that item of clothing, and it's likely they work in poor conditions. Are you ready to think about where your clothes came from?
A quick check around the Starts at 60 office showed us that every single one of us was wearing a top, pair of pants or shoes made in China or Bangladesh. It shocked us to find not one person had something made in Australia. But that is the reality of today: demand for cheap clothes has meant even Australian brands have had to take their manufacturing overseas, where conditions can often be very bad.
A number of cases have come into mainstream media where sweatshop workers have sent messages within clothes or packaging, begging for someone to hear their plight.
Last year a woman found a note that said 'SOS' in the pocket, along with a message in Chinese. All referred to "sweatshop conditions" and being forced to work "exhausting hours."
"I was really shocked when I saw the label saying it was degrading sweatshop conditions," a woman told Wales Online.
"I used to shop a lot at [the clothes shop] but not so much now. The label has made me think about how my clothes are made".
Consumer group Choice looked into how much our clothes cost to make and where they come from, why ethical sourcing codes and audits haven't solved the problem, and what the major Australian brands say.
They also found that 'Australian made' doesn't always mean it's made ethically.
Many workers are paid below-award wages according to the Textiles, Clothing and Footwear Union of Australia (TCFUA) – often about $7 an hour and, in some cases, as little as $4.
A recent report into clothing supply chains by Australian Fashion Report from Baptist World Aid found 61% of companies didn't know where their garments were made.
Russell Mullane, CFO and group logistics manager of Sussan Group, which owns Sussan, Sportsgirl and Suzanne Grae, told CHOICE that while he feels safe in the knowledge his company is acting ethically, they can't possibly monitor every link in the supply chain. "We live in Australia and it's happening way up yonder. How can we really know?", he said.
Around 92% of clothes sold in Australia are imported, according to the Council of Textiles and Fashion Industries of Australia. While China is still the biggest exporter of textiles, clothes made in Bangladesh and Cambodia are becoming more common.
So how can you shop ethically? Take a look at the price tag. If the shirt is $2, it's just common sense that the person making it was paid just a fraction of that price.
If you have favourite brands, ask them about where they source their clothing and the conditions of the workers.
Ethical Clothing Australia is a good place to start as it has a list of 85 accredited brands including Cue, RM Williams, Collette Dinnigan and Carla Zampatti.
If you would like to know where stores such as Country Road, Target, Kmart, Big W and Best n Less source their clothes, click here.
We want to know your thoughts on this today: Do you shop ethically? Will you think more about it now?
Comments