More than skin deep: older people open up about their tattoos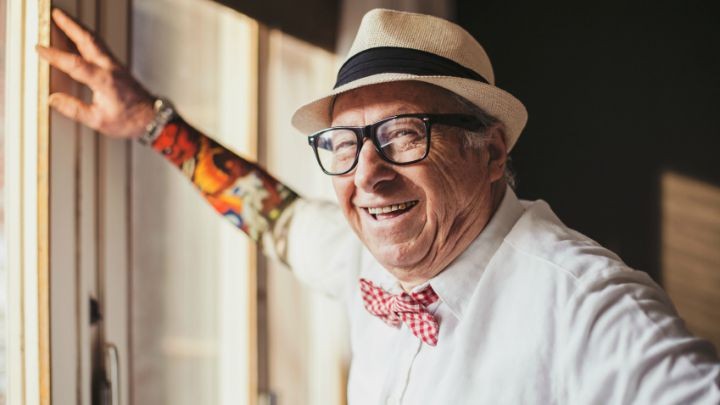 Even the most "ordinary" people are fascinating once you get them talking about their lives. But how do you get to those stories, the ones that describe the heart and soul of a person?
Documentary maker Angie Bird found a fantastic way to cut straight to the highlights of a diverse bunch of older people: getting them to talk about their tattoos.
Of the six people interviewed, one got their first tattoo at age 17, another at 68. The rest were somewhere in between.
In the film we see joy and happiness light up people's faces as they open up about the tattoos they love and the tales behind them.
The stories involve friends and family, personal triumphs and heartbreaking loses. By talking about their tattoos rather than hiding them away, these people reveal the history and the present of what makes them who they are today.
Ad. Article continues below.
Even if you don't have a tattoo and have no interest in getting one, this brief video provides several moments of insight from people you maybe wouldn't normally spend time with.
Monica Branson, who got her first tattoo at age 56, says, "Something my late husband said to me when he was very ill… was that he did too much of what was expected of him and not enough of what he wanted. I've tried to live the past few years of my life bearing that in mind."
Later in the film she adds, "I'm at the age where I just don't care about what other people think. I really don't".
Watch the film* and tell us, do you have a tattoo? And if not, would you ever get one? 
*Language warning