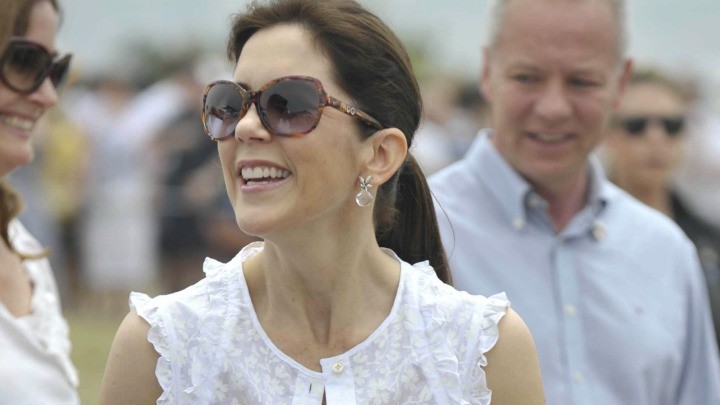 Proving that you can take the girl outta Australia, but you can't take Australia outta the girl, Princess Mary of Denmark has well and truly settled into a holiday pace.
These latest snaps capture the royal kicking back in Byron Bay, relaxing on the beach with friends, taking a surf and even doing some last-minute Christmas shopping.
Princess Mary has enjoyed a very relaxing time in Australia, with a reprieve from intense media scrutiny. She has been able to show her children the beach and her hometown, whilst looking like just another face in the crowd.
Do you think Princess Mary is more relaxed in Australia? Isn't is great that she can let her hair down?
Princess Mary shows off her impressively trim figure in a purple swimsuit on the beach https://t.co/CkKTwfHTAP pic.twitter.com/sIPzD9E3VA

— Daily Mail Femail (@Femail) December 28, 2015
Royally relaxed! Princess Mary hits the beach again in Byron Bay https://t.co/PiA9DkXWQW pic.twitter.com/INoO5cAUXP — Louise Ghislaine (@LouiseGhislaine) December 27, 2015
Princess Mary is an Aussie surfer girl ☀️ https://t.co/6j0xfQcPqR pic.twitter.com/Rw6jGJthDm

— Daily Mail Australia (@DailyMailAU) December 27, 2015
Just another family at the beach: Princess Mary grabs a board and hits the surf at Byron… https://t.co/0G3Y9eaw9C pic.twitter.com/3HeP9DLSbf — SquidMike (@SquidMike1) December 26, 2015
Princess Mary does last minute Christmas shopping in Byron Bay https://t.co/vIaMj2XVa4 pic.twitter.com/s4H7I19S5D

— Best My Song (@bestmysong) December 24, 2015
Comments