Models needed: Grey hair and wrinkles a must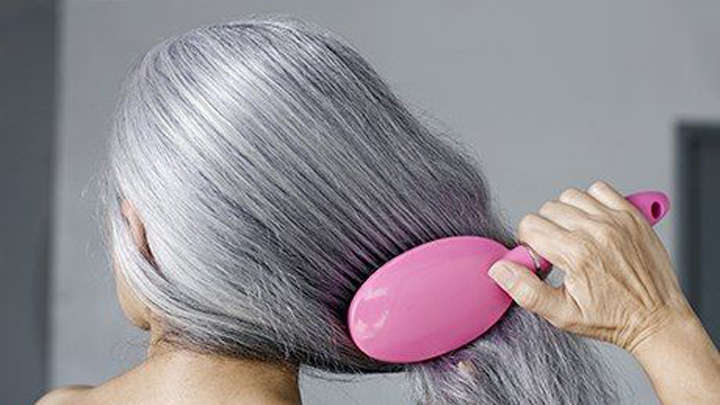 When most people think of the fashion industry there is a focus on very thin, young and leggy girls. The top designers seem to only want to use this specific type of female. But has the industry overlooked the ageing population? Would you like to see more grey-haired models in campaigns?
Typically grey-haired models are featured in life insurance or wheelchair ads. They are confined to this image. For instance, the stereotype is that if you grey hair, you're old and need medical attention. It wasn't until recently that a new agency was founded which set out to "make grey the new cool". This new agency has a roster of models ranging from 40 to 80 years old.
It seems that finally someone is taking notice and realising the potential of this market. The agency includes Sara Stockbridge (50 years old), the former face of Vivienne Westwood, and Nicola Griffin (55 years old) who famously has long grey-hair! It's seems crazy to think ladies like this were ever rejected from the fashion industry. Now back on the modelling circuit, these ladies have a unique commercial presence. Grey-haired beauty is in demand.
The founder of the Grey Model Agency, Rebecca Valentine said, "I used to have an extras agency and noticed that the older people were more in demand and making more money than the others put together". This age group has been ignored by the fashion designers but this is starting to change. It's not just the big campaigns that are using older celebrities but they are also starting to use older regular models. These companies would never typically have used older regular models but brands are beginning to wake up to the fact that the ageing market is booming – the Boomers have arrived. They must be pro-ageing rather than anti-ageing.
Ad. Article continues below.
According to MarketWatch, the Boomer generation is one of the biggest untapped market and "even though boomers are largely ignored by advertisers, they represent 50% of all discretionary spending power".
It's not about advertising a perfect 30-year-old towards the Boomers but rather showcasing a true representation of older people. For instance, instead of hiding wrinkles and grey hair, companies are becoming more true to this age group. The typical 60-year old has changed; they are very different than they were 20 years ago. It's about time an agency like this was created.
Featured below is the Spring/Summer 2015 campaign from Dolce & Gabbana that features three older women. As well, below is another sensational grey hair campaign from Celine staring Joan Didion (80 years old). What do you think of these fashion campaigns?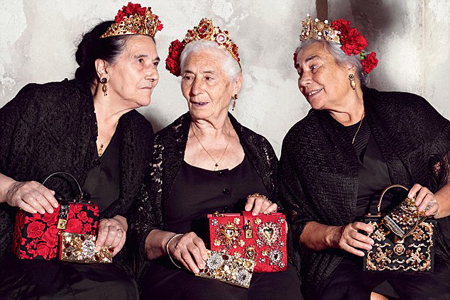 Ad. Article continues below.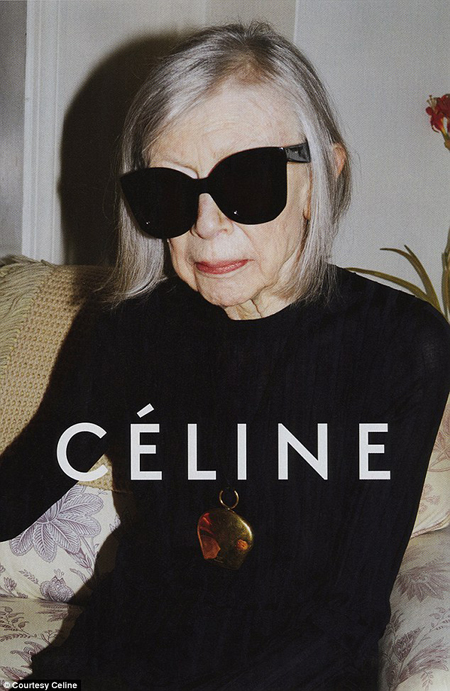 Ad. Article continues below.
Image source: DailyMail.co.uk
Tell us, do you think this agency will be successful? Do we need to start to use older ladies in advertisements?