Mixed messages: the role models for our granddaughters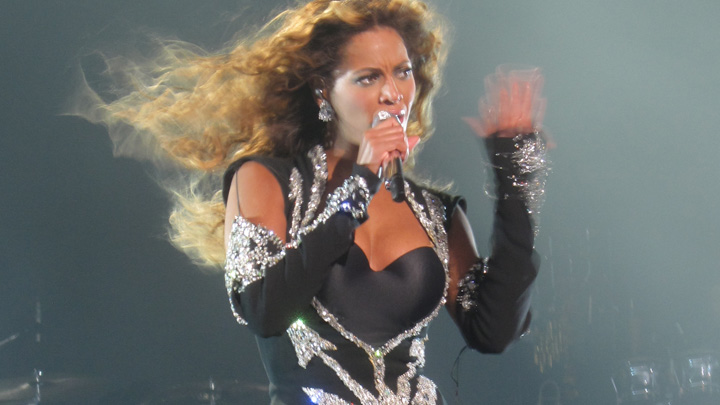 Annie Lennox from The Eurythmics has something to say about the female singers of this generation – and it's not good. It's no secret that the music industry isn't like it used to be…the rock stars are hardly in the rock genre and the women are doing more and more outrageous things to get noticed and sell records.
Just these past few weeks, controversial young singer Miley Cyrus arrived on our shores to perform her "Bangerz Tour" for our impressionable young children. Cover your eyes before you Google any videos of her; she is not G-rated viewing but she does gyrate. Miley is not the only one baring all and won't be the last, even our grandchildren's favourite Rihanna wears sheer clothes that show her nipples and walks on stage in g-strings. Beyonce is also another performer who is overtly sexual and not afraid to show her stunning figure off in tight clothing and barely-there leotards.
Miley, Beyonce, Lady Gaga, Rihanna and so on say they are feminists however Annie Lennox said that she thinks today's young pop stars are really just 'feminist lites' and don't really know the impact they could have on their audiences who don't quite understand their conflicting messages.
She slammed the so-called feminists, saying that sexualising yourself on stage is not empowering or liberating. Annie never went to those lengths yet she has sold records to rival these younger divas.
Annie also talked about twerking (a dance move that involves vigorous shaking of the butt) in an interview with NPR and said, "I think that this overt sexuality thrust – literally – at particular audiences, when very often performers have a very, very young audience, like 7 years older, I find it disturbing and I think it's exploitative. It's troubling. I'm coming from a perspective of a woman that's had children". I think a lot of us can share this concern when we take along young children to these shows. We want them to have a good time but we don't want them to come away thinking that wearing fewer clothes is how you get respect…it's much the opposite.
Ad. Article continues below.
The debate that her comments have caused is a good thing… we want good role models for our children, so is it really wise to send them along to a concert where the strong female figure says she's a feminist and is liberated but counters that by dancing wildly without pants on? Or is Annie Lennox over the hill and unaware what feminism is about anymore in music?
What ever happened to the Olivia Newton-Johns, Barbra Streisands and Janis Joplins of our generation?
Tell us what you think about these "feminists" in music today. Are they setting a good example? Or are they sending mixed messages? Tell us below.