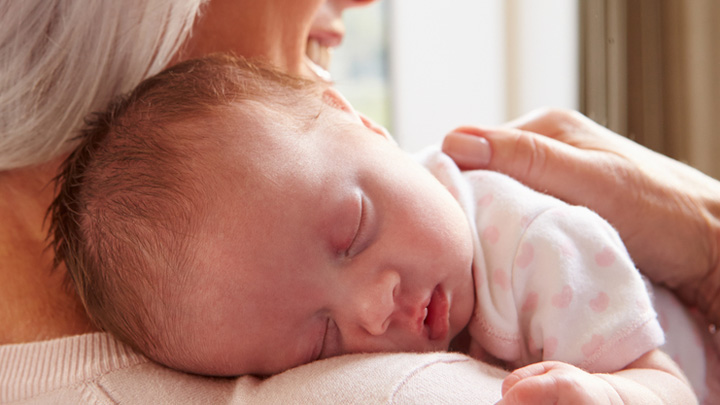 All my daughter wanted, after 10 happy years of marriage, was a child of her own. She had watched her husband's brother and sister's children grow up and she wanted a baby too. Being a parent of three myself, I could absolutely understand why she wanted to – I loved having children and knew she would make a great mother. All of that was well and good but when it came to getting pregnant, it was not at all easy.
Lily and my son-in-law tried naturally for a year, before contacting their doctor and seeing multiple fertility experts. Her husband's sperm count was low and she had polycystic ovaries – not ideal for making a baby, especially in your mid-30s.
They began IVF, which is definitely not as easy as putting an egg in your womb. It was absolutely torturous for my poor daughter. No one talks about the enormous pain a woman will feel, not just mentally but physically. My daughter would wake up with hot sweats, headaches and excruciating pain. She would go through an ultrasound scan where they inject dye into your fallopian tubes to check they are not blocked. All of that and you're still no where near pregnant. The egg transfer is not pleasant, and either are the constant needles.
Then there's the waiting. You wait and wait for the appointments and injections and tests and scans. After the first round of IVF, my daughter found out she was pregnant. We were so excited! But it was not to be – she lost the baby 7 weeks later. I held her hand through it all but let me tell you, it was so exhausting sometimes I felt like telling her to give up, but I never did.
The IVF continued and it was getting more expensive as time went on. Third time's a charm, as they say, and my beautiful daughter finally got her wish: she was pregnant again!
It wasn't the dream pregnancy you hear of, with many hospital visits and a lot of worry. At 22 weeks Lily had some excruciating pain and we'd thought we'd lost the baby, but it turned out to be appendicitis.
I've never felt a relief and happiness like the day my granddaughter was born after years of sadness, grief, anger and worry. She was perfect.
Talking at the hospital to other mothers and grandparents, I realised how common it was to have issues with conception and also to have a sick baby. My heart goes out to everyone who has had a miracle grandchild as God knows what we've been through.
Tell us, do you have a miracle grandchild?
Comments