Michelle Obama's personal message goes viral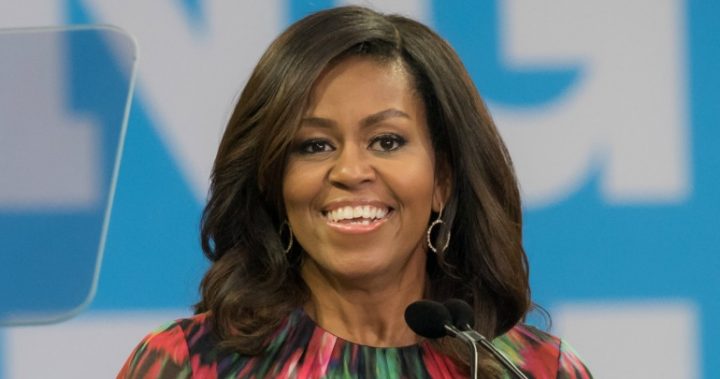 It's a perfectly  normal thing to do, wish your mum a happy birthday.
With social media it's also become the norm to post those wishes on social media instead of the traditional card in the mail.
However, it's not always normal for the whole world to join in on the birthday wish. But that's exactly what happened when Michelle Obama posted a sweet birthday message to her mum:
"Happy Birthday Mom! Your unconditional love has made me who I am today. You are my rock. My ❤️. I'll always be your Miche. I love you," is what she wrote.
Ad. Article continues below.
But it resulted in messages from all over the world, from others also sending their wishes to the mum of the former first lady, and even to Michelle herself.
Messages included 'You look just like your mom!!! You both are beautiful women', and 'Happy birthday Mrs. R! Sending you love and positive vibrations!'
While some were confused exactly whose birthday it was, other's were quick to tell Mrs Robinson her daughter was the best first lady ever.
We miss you and your incredible family. @MichelleObama Happy Birthday to the woman who gave us the First Lady of a lifetime. We love you. https://t.co/lvuoTToBBs

— Will Scheffer (@schefferwill) July 30, 2017
Ad. Article continues below.
Even celebs joined in.
Miss you.

— Alyssa Milano (@Alyssa_Milano) July 30, 2017
Last week Michelle talked about her time as first lady, at the Women's Foundation of Colorado, in Denver, admitting that she'd been hurt by personal and racist comments.
Ad. Article continues below.
"The shards that cut me deepest were the ones that intended to cut. Knowing that after eight years of working really hard for this country,  there are still people who won't see me for what I am because of my skin colour."
Called an 'ape in heels' by some on social media, Michelle said it wasn't just racial insults that bothered her.
"Women, we endure those cuts in so many ways that we don't even notice we're cut," she said. "We are living with small tiny cuts, and we are bleeding every single day. And we're still getting up."
At the event, a 30th anniversary celebration, she denied she would seek public office herself, but that she and the former President Barack Obama would remain in public service. She did, however, say she hoped to encourage younger generations of women to persevere, in spite of adversity.
Can you see why Michelle Obama still has so many fans?