Meryl Streep for president?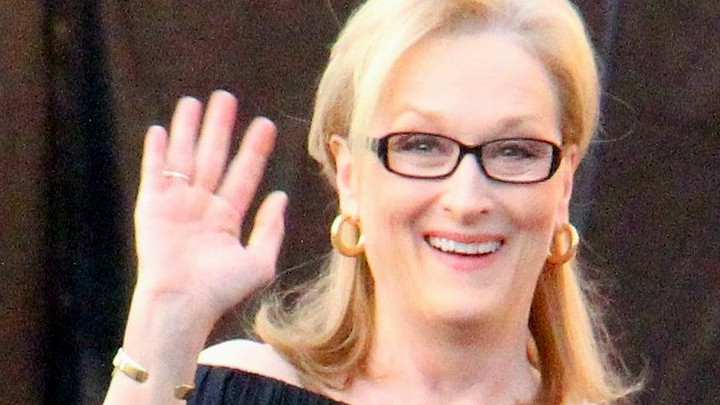 When it comes to voting, Americans have often looked to their TV and movie screens for inspiration.
From Ronald Reagan to Sonny Bono to Arnold Schwarzenegger, it's a successful and valid career switch for many; a way to leverage fame into something they see as a greater good. Even the late Shirley Temple Black ultimately became a diplomat.
Could Meryl Streep join their ranks? Michael Moore thinks so – and it could be more than just a flippant idea.
In his new film Where to Invade Next, Moore spends some time exploring the gap in wages between genders. According to The Guardian, he believes the US is at a tipping point, thanks in part to the hard work of particular US actors.
More suggested Meryl Streep as an ideal Democrats candidate – and for her part, she's far from unwilling to involve herself in politics.
Ad. Article continues below.
Meryl Streep has turned equal rights into a huge passion project; she recently wrote to all 535 members of Congress, asking to amend the laws that enable gender discrimination.
"I am writing to ask you to stand up for equality – for your mother, your daughter, your sister, your wife or yourself – by actively supporting the Equal Rights Amendment", she wrote.
"A whole new generation of women and girls are talking about equality – equal pay, equal protection from sexual assault, equal rights".
Streep, who won an Oscar for her portrayal of Margaret Thatcher in The Iron Lady, pointed out that even Thatcher had to get her husband to sign her own forms before she could even receive a credit card.
"She changed that as soon as she got into Downing Street", said Streep.
Could she be taking this example to heart? Time will tell.
Do actors make good politicians? Should Meryl Streep run? And would she get your vote?