Men learn the value of carving out time for mates
Sponsored Content
Aged Care
12 months ago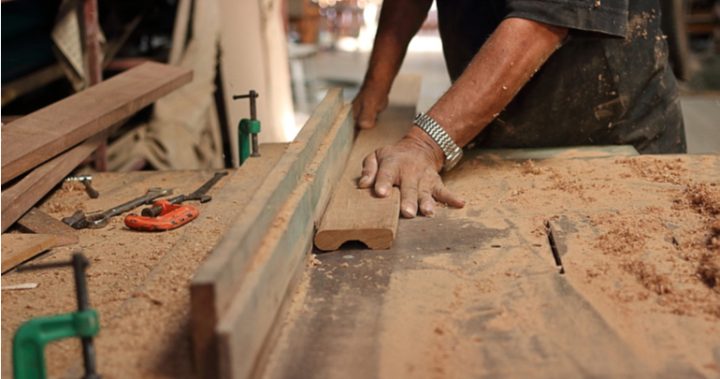 For some men, retiring and downsizing means downing tools and giving up manual labour. For others, it's quite the opposite.
In fact, one group of men found that moving into a home care community was the perfect time to take up tools and make some money – for a good cause.
Ron, a long-time craftsman, decided to bring his woodworking equipment with him to his new home at Freedom Aged Care's Redland Bay community in Brisbane. Searching for a place to continue his hobby, he found an old store room and requested permission to set up shop.
Freedom happily obliged, and the Men's Shed was born.
Four years later, there are four regular members of the Men's Shed. Open only to residents of the community, it's the perfect place to learn a new skill or just have a yarn with old friends.
Ray, one of the members, hasn't been able to partake in as much woodwork lately due to his Parkinson's disease but says he keeps up with the administrative side of things and never feels left out.
"It's a chance to get away from our lives for a while," Ray says, adding that if they don't feel like working on their latest projects, the members still enjoy coming to the Men's Shed for "a bit of a joke and a laugh and a drink together".
And there's definitely admin to be done, because the group's skills, honed by woodwork "mastermind" Ron, have led to steady sales of the wooden pens they create and sell at several outlets.
Every cent of the profit goes straight back to other community projects at Freedom.
Redland Bay isn't the only Freedom community with a Men's Shed – residents at Banora Point in northern New South Wales also enjoy woodworking facilities.
Jim had spent years making toys for charity before he moved to the Banora Point community, and hasn't stopped now he's living with Freedom, with his latest charity toy creation, a beautiful wooden rocking horse.
At the Men's Sheds, there are no barriers created by age, knowledge or experience; those who want to learn can always be taught, and those with experience are happy to impart their wisdom.
Craig Flett, the national marketing manager for Freedom Aged Care, says that projects like the Men's Sheds give residents "a sense of purpose" that many thought they had lost when they retired from work.
Or, as Ray explains, "it's about freedom and relaxation", which is what retirement is supposed to be all about.
Has one of your hobbies ever helped introduce you to new friends?