Melania Trump stuns in vibrant pink frock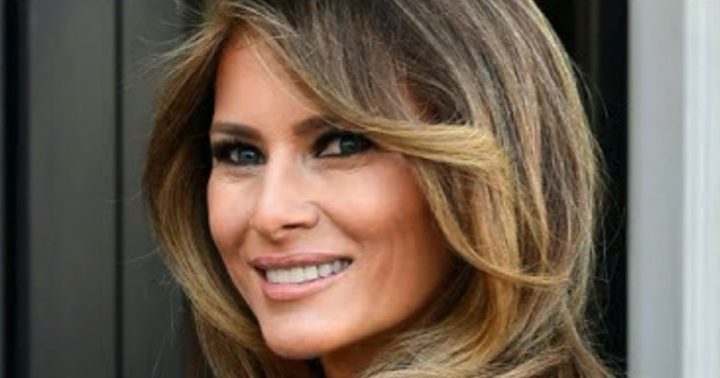 Before Donald Trump took to Twitter to ban transgender people from military service, Melania Trump was stealing the spotlight in her latest fashion statement.
Pictured by her husband's side for the first time in a week, Melania seems to have totally recovered from her jet lag after their time in Europe earlier this month.
The first lady looked at home in soaring pink Christian Louboutin, smiling broadly as she and the president departed the White House.
The couple walked hand-in-hand for part of their journey towards Marine One – a departure from their usual separated stances.
Ad. Article continues below.
The first lady was a vision in pink, with laser cut-outs and flat-top sunglasses giving her outfit a delicate but edgy finish.
In the past, Melania has usually opted for block colours, but this dress seems to be more in line with her recent French fashion.
The first lady embraced a floral motif of pinks, yellows and greens in the Monique Lhuillier number, which reportedly costs more than $2,200 (US$1,795).
Ad. Article continues below.
Pulling in at the waist, the dress tapered out to show off Melania's curves, with bare shoulders accentuating her flawless summer tan.  
The first lady remained all smiles as they reached touched down in Youngstown, Ohio, for a rally.
"As president, my husband will continue to fight each and every day to ensure our security, defend our livelihoods and rebuild the foundations of fortune that have made the United States the land of opportunity," she says, introducing her husband to the crowd.
The two shared a quick peck on the lips before the president took over to talk about infrastructure bills, and the controversial wall along the Mexican border. Trump also promised that Ohio houses would see an increase in value as more manufacturing jobs are created in the area.
What do you think of the first lady's new style?