Melania forced to defend her marriage after personal attack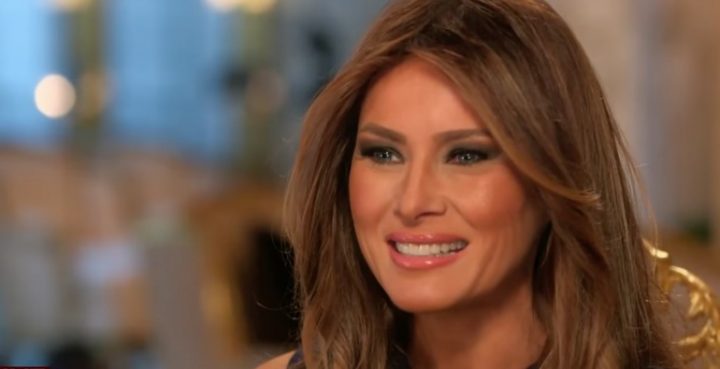 It's been a vicious tussle over social media already and it doesn't seem to be settling down.
First MSNBC's Morning Joe hosts, Joe Scarborough and Mika Brzezinski took a swing at US President Donald Trump over a fake Time magazine cover that was on display at his golf courses.
Then Trump tweeted back calling Scarborough 'a psycho' and Brzezinski as having a 'low IQ'.
Then Brzezinski chatted to InStyle Magazine, saying she thought Trump has a real problem with women.
But it was her comments about his wife, Melania that sparked another feud.
Ad. Article continues below.
"I know Melania. I haven't talked to her in months, but if my gut is right, I don't think she's going to put up with it much longer. I know nothing. That's just my instinct and I go with my gut and my gut's always right. I'm just telling you, Melania's got the worst job in the country and I don't think she wants do it a lot longer. I think she will do it for as long as she has to for her son, and that's it."
Now Melania has hit back with a statement that reads as follows:  "It is sad when people try to further their own agenda by commenting on me and my family, especially when they don't know me."
There have been plenty of time that it seemed Donald and Melania weren't always the happy couple.
There was the hand swatting incident that went viral, for starters.
It's true Melania doesn't always look happy.
Ad. Article continues below.
That being said, there have also been plenty of time the couple look happy, and the glamorous first lady seemed right at home in her role.
For the moment, anyway, it seems Melania is happy to stand by her man.
Do you think people should stick to politics, and not get personal, or is it a fair response to a personal attack?