Meghan Markle's ex takes revenge to new level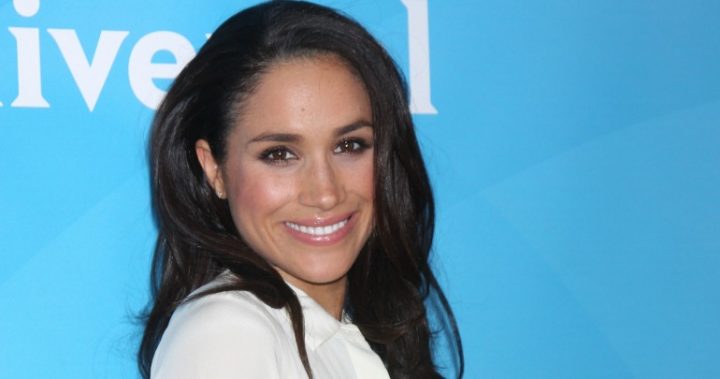 How does this sound like an idea for a movie script. A woman leaves her husband because she falls in love with a handsome prince.
While it might seem like a fairytale from Disney, it is actually the premise for a movie by producer Trevor Engelson, reports Deadline.
While his name may not ring any bells his ex wife's sure will. Engelson was once married to Suits star Meghan Markle for two years. Yes, that Meghan, the one currently dating Prince Harry and rumoured to soon be engaged to. 
I wonder where Engelson came up with the idea for that movie? It's a comedy but I don't think either Markle or Prince Harry are laughing. 
Break-ups are certainly hard enough without being in the spotlight. But what happens when your ex won't leave it alone? 
Ad. Article continues below.
Some might say this is pure revenge, a chance to get back at his ex, and to make a fair bit of cash on the side if the movie does well. But others might say it's a fair call for him to make this movie, after all, he is in the movie making business. 
Ideas for writers often spring from real life experiences, and this is pretty much his experience. You have to admit, it's pretty hard to beat not only a royal but a much loved one like Prince Harry.
Hers is not the only example of an ex who wont let go. Sofia Veraga's ex is reported to want to access her frozen embryos. 
And what about all the singers who write songs that blatantly are a go at their ex. Carly Simon's 'You're So Vain' isn't the only one. Remember when Mariah Carey dated Eminem. When they broke up they both wrote songs having a dig at each other. Hers was 'Obsessed', while his was called 'Bagpipes from Baghdad.'
In the case of Daniel Craig and his former fiance, well she just wouldn't let go of the credit card. When he got together with Rachel Weisz she got together with as many shops as she could, racking up over a $1 million dollars worth of purchases. Ouch.
Is this a case of cashing in on her fame or fair fodder?