Meet today's hero: the tradie who rescued a stolen baby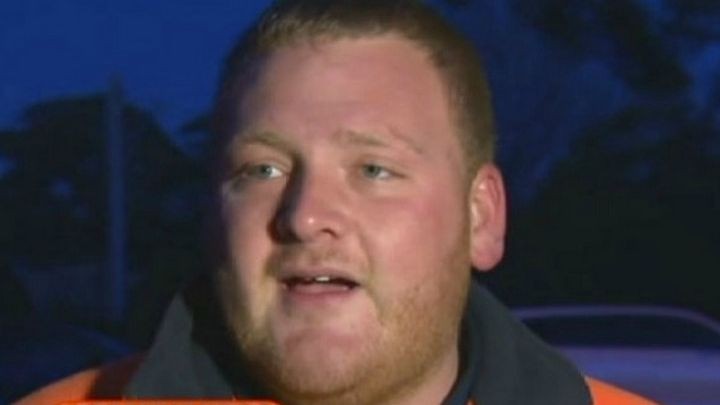 This bloke is a true hero. When John Burgess saw a distressed woman outside a childcare centre, he pulled over and discovered her car had been stolen – with her five-month-old baby sleeping inside.
Mr Burgess got a description of the car, then set off to locate it, trawling the streets nearby.
He didn't find the car – but he spotted a capsule dumped by the side of the road and in it, safe and sound, the baby, alone and extremely red in the face.
"The noise coming out of it was incredible," Mr Burgess told Channel Nine, who wondered aloud why no one in the surrounding houses came out to find out why a baby was screaming in the gutter.
Mr Burgess said it was "freezing cold weather" and there was a cold wind blowing. "[The baby] was screaming. Just top of its lungs screaming. Yeah, poor little thing.
Ad. Article continues below.
"Someone who would do that is just heartless."
The mother of the child had done something many of us have done in the past – left the baby asleep in the car while she popped into the childcare centre to get her older child.
Unfortunately, the woman left her keys in the ignition and when she returned just minutes later, the car and baby were gone, stolen from the north-western Sydney street.
The baby was distressed but unharmed, and police managed to locate the stolen vehicle shortly afterwards.
All in all, it was a lucky escape for the family, and they have one legend of a tradie to thank for that.
Join us in congratulating this everyday bloke on saving the day!