Mature women are killing it: The richest women over 50 in Australia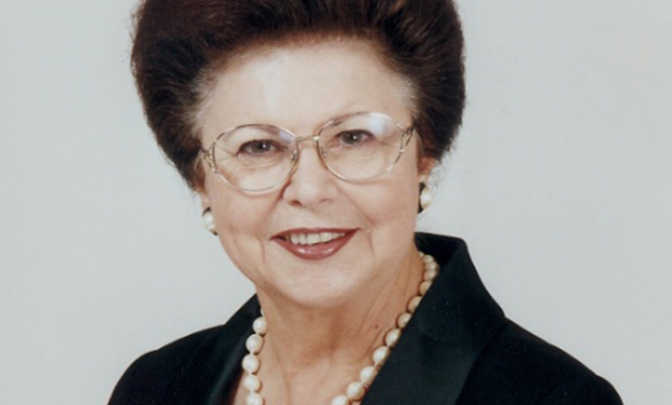 The BRW Richest Self-Made Women in Australia list has been released yesterday to celebrate International Womens' Day. And it is impressive to see just how many mature women top the list.
Topping the list is 57-year-old Vicky Teoh, who has a personal fortune estimated at A$938 million after she and her husband founded TPG Internet.
Second on the list is 62-year-old Hazel Rowe, co-founder of the Super Retail Group, best known for its Super Cheap Auto brand.
Pioneering 80-year-old Australian businesswoman and founder of Nutrimetics, Imelda Roche is ninth on the list with an estimated personal fortune of $236 million.
Thérèse Rein, founder of Ingeus, an international employment and business psychology services company sits at number 11 with 192 million at 56 years of age.
Ad. Article continues below.
Sarina Russo, 63, creator of the Sarina Russo Group of Companies is on the list too at number 13, with a net wealth of $103 million.
The whole list:
1. Vicky Teoh, 938 million
2. Charlotte Vidor, 385 million
3. Hazel Rowe 376 million
Ad. Article continues below.
4. Patricia Ilhan 366 million
5. Rhonda Wyllie 358 million
6.Nicole Kidman 331 million
7. Jade Turner 316 million
8. Jamuna Gurung 264 million
9. Imelda Roche 236 million
10. Penelope Maclagan 198 million
11. Therese Rein 192 million
12. Christina Quinn 191 million
13. Sarina Russo 103 million
14. Gail Kelly 94 million
15. Julia Ross 87 million
16. Janet Holmes a Court 82 million
17. Katie Paige 80 million
18. Kylie Minogue 79 million
19. Ines Scotland 78 million
20. Lesly Gillsepie 75 million
21. Carla Zampatti 71 million
22. Elle Macpherson 71 million
23. Maureen Wheeler 68 million
24. Janine Allis 66 million
25. Cate Blanchett 63 million
26. Carolyn Creswell 57 million
27. Tania Austin 56 million
28. Claire Gray 54 million
29. Michelle Bridges 53 million
30. Shemara Wikramanayake 51 million