Masterminds: An inventive way to get men motivated and happy again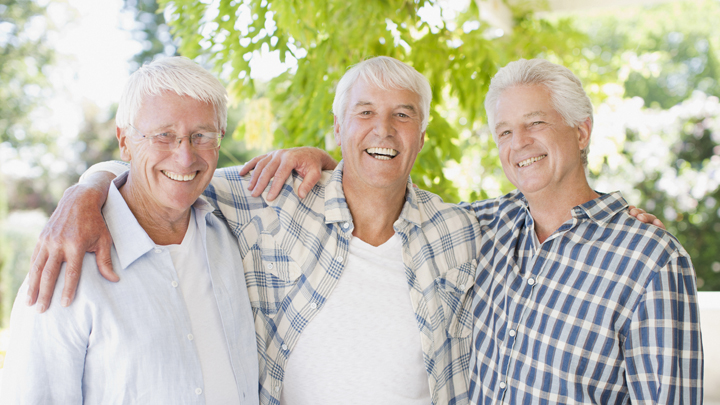 The black dog can affect anyone, but especially over 60s men in Australia. Depression can strike at any time but it is men that can sometimes suffer in silence. We all know that males aren't designed like women – they don't feel the need to express their emotions at all times, and they would rather not make a fuss. But when it comes to their mental health, we should all be listening.
That's why it's important for men to have somewhere they can go to talk about things and share interests, outside of the home. If you or your husband spend all day together, he might want to make other friends or know where to find them.
Recently, the subject of a men's group idea came up and it was intriguing – masterminds. If you've heard of it before, it makes a lot of sense, and here's why.
Men don't feel comfortable discussing how they feel with other men, for the most part. Most discussions are centred around more superficial or common things like the footy or cricket, or the grandkids. It is only when they're in a truly comfortable environment that they speak up. But, if your partner or you are wanting to expand your mind and grow, you might be craving a fulfilling conversation with people who share your same goals and experience. It can be tough later in life to find someone to talk to passionately, even about business, and that's where mastermind groups come in.
Ad. Article continues below.
What is a mastermind group?
According to The Success Alliance, a mastermind group offers a combination of brainstorming, education, peer accountability and support in a group setting to sharpen your business and personal skills.
Participants challenge each other to set powerful goals and work together to accomplish them. The group requires commitment, confidentiality, willingness to both give and receive advice and ideas, and support each other with total honesty, respect and compassion.
Benefits
Ad. Article continues below.
Here are 6 reasons to join a mastermind group.
1. You'll be part of a community who want to achieve the same goals and support each other
2. Advisement. Once you are involved in a mastermind, that feeling of "being alone" is gone. Members turn into advisors and help each other out.
3. Collaboration
4. Make a new network of friends and colleagues
Ad. Article continues below.
5. Learn new skills
6. Think bigger and support others
How to find a group
There are several ways to join or find a mastermind group near you:
Ad. Article continues below.
Meetup.com – simply enter your location and search for 'mastermind group'
Do you think you or your partner could benefit from a mastermind group? How would it change their happiness?