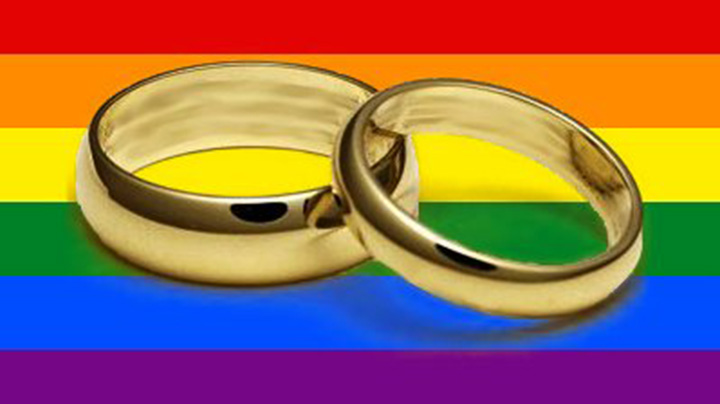 Marriage equality is a contentious topic and this week there has been discussion about when we will actually vote for it.
The group "Marriage Alliance", who are well known for their opposing stance on gay marriage, posting a provocative piece on their Facebook page.
This was brought to the public's attention by MP Tim Watts who spoke out in Parliament about the very controversial photo of a woman with a rainbow coloured noose around her neck captioned "Marriage Equality empowers political correctness". It's easy to see why this could offend on many different levels.
#MarriageEquality empowers political correctness. Unpopular opinions about marriage and gay rights will threaten the job security of employees.Same Sex Marriage is not worth the damage.

Posted by Marriage Alliance on Wednesday, 3 February 2016
By posting this picture, "Marriage Alliance" is promoting that "unpopular opinions about marriage and gay rights will threaten the job security of employees".
For anyone who knows anything about The Fair Work Act and unfair dismissal laws that govern Australia, they would know that simply having an opinion is not grounds for being fired. If their beliefs are voiced in a way that is harmful to another employee it becomes more serious and dismissal becomes a possibility.
So what is the government doing to protect the rights of the gay community?
Malcom Turnbull has agreed to call for a plebiscite to be held as a way to appease party conservatives as part of Tony Abbott's decision made prior to the losing the position as Prime Minister.
Opposition leader Bill Shorten has said "People don't understand why there has to be $160 million wasted on an opinion poll merely because 100 Liberal MPs can't make up their minds".
Malcolm Turnbull just voted against everything Malcolm Turnbull used to believe in: marriage equality, a republic and climate action.

— Bill Shorten (@billshortenmp) February 2, 2016
He has also said "95 per cent of Labor MPs would vote for gay marriage and, with votes in favour from coalition MPs, the Greens and crossbenchers, a Bill was certain to pass."
Marching for marriage equality with @DanielAndrewsMP & my family. Msg to PM clear: stop delaying marriage equality pic.twitter.com/TAQCfHnGXH

— Bill Shorten (@billshortenmp) January 31, 2016
There is no news yet as to when the vote will go to the public, however the most recent poll shows 76 per cent of Australians agree with same sex marriage.
We want to know what you think about this latest development? Are you for or against marriage equality?
Comments