Mark Latham loses his offensive column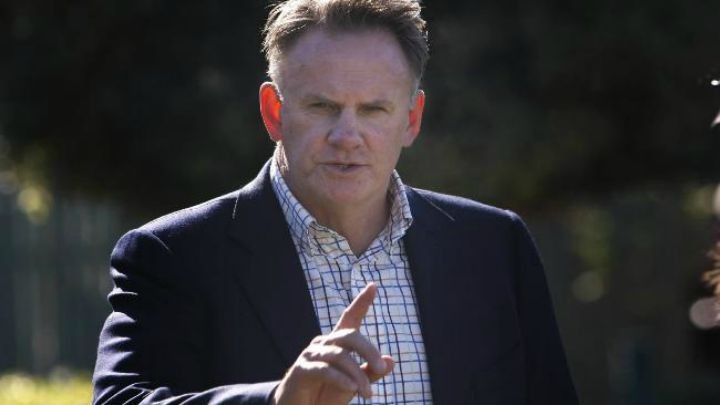 Fairfax media has announced this afternoon that Mark Latham will no longer be writing for The Australian Financial Review. The former Labor leader has been writing a regular column for the paper for a number of years, however his controversial views on feminism and other social issues have fallen foul of the readership.
Of the many people he appears to have offended, one is Catherine McGregor, who is the world's most senior transgender military officer and good friends with Tony Abbott.
In a column entitled "It's Yes Minister in the Islamic State era", Mr Latham wrote:
"Australia's highest profile soldier is The Artist Formerly Known as Malcolm McGregor – a military advisor with a direct line to the Prime Minister. He/she penned the infamous YouTube broadcast that lifted the lid on sex abuse and alcoholism in the Australian Army."
Ms McGregor took offence to the use of the term "he/she", writing to the newspaper's editor, Michael Stutchbury in leaked emails, published on Buzzfeed:
"I note that Mark Latham recently referred to me as a He/She in one of this columns… I gather this is fine with you given that the copy was published and remains online. May I make the point that I hold a female Australian passport and driver's licence and changed my name in accordance with Australian law?"
Another woman who will be happy to see Mark Latham lose his column is Australian of the Year Rosy Baty, who told the Australian Women's Weekly he was  "uninformed, ignorant" and "misogynistic".
Ad. Article continues below.
In his column in May, Mr Latham accused Ms Batty of turning family violence into entertainment after she hired an agent to manage her speaking gigs.
"There was a time in the dignity of working class life, when grieving was conducted in private," he wrote. "In the 1960s, nobody tried to enlist the parents of Adelaide's missing Beaumont children as celebrity speakers."
Mr Latham went on to condemn "the Left-feminist campaign on domestic violence".
Ms Batty said, "He didn't just insult me. He insulted – and seems to be very threatened by – women who are taking leadership roles prominently. He's an example of someone unfortunately who holds very detrimental views and poor views of women."
Announcing Mr Latham's resignation, AFR editor in chief, Mr Stutchbury was reported in his own paper as saying, "Mark has been a provocative and highly readable columnist for the Financial Review. He has been both loved and hated by readers – sometimes by the same ones at different times. While I didn't agree with everything Mark wrote, he has played a significant role in Australian public life and brought rare personal insight into his writing."
Have you ever read Mark Latham's column? Did you love it, hate it or both? Do you think the world is worse off or better off without his opinion writ large?