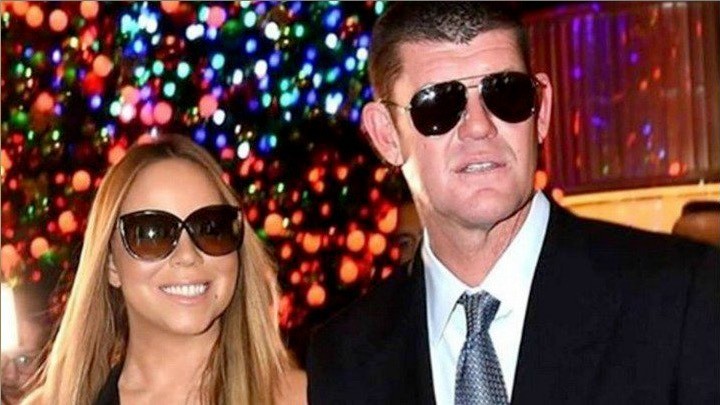 James Packer, one of Australia's most prominent businessmen, may accidentally become a reality TV star thanks to his soon to be wife, Mariah Carey.
Sydney Morning Herald reports that E!, a U.S. cable channel, has commissioned an eight part "docuseries" which will explore the "private world of Mariah Carey".
This project will be produced by Bunim/Murray, the same company which aires popular reality TV shows like Keeping Up With The Kardashians and I Am Cait.
Carey is reportedly over the moon about the series and issued a statement to the media saying, "I'm excited to bring my fans into my life for the next journey I'm about to embark on."
"I am already having so much fun with this documentary that I know you will too. There is nothing like capturing these moments" she says.
The 46-year-old singer confirmed her engagement to Packer in January, with a wedding date speculated to be some time this year.
Jeff Olde, E! channel executive, told US media that this series will offer fans "exclusive access into [Mariah's] private world." He also describes Carey as "one of the most captivating pop superstars of our time".
"The series will present a unique, vulnerable and surprisingly humorous side to Mariah that her fans have never seen while showcasing her unparalleled celebrity lifestyle filled with true glamour, maximum luxury and ultimate stardom," Olde says.
The E! channel has now confirmed that her tour of Europe and South Africa will feature in the series, but it may not delve too far into her private life with Carey admitting, in an interview with The New York Times, that Packer does not want to appear on television.
"He's a legit business man… It's not really his thing to be, like, traipsing all over Europe and hanging out with all my crew and dancers and singers."
However, E! has announced that the series will feature the upcoming Carey-Packer wedding, so he must be making a small cameo.
Will you watch this show?
Comments