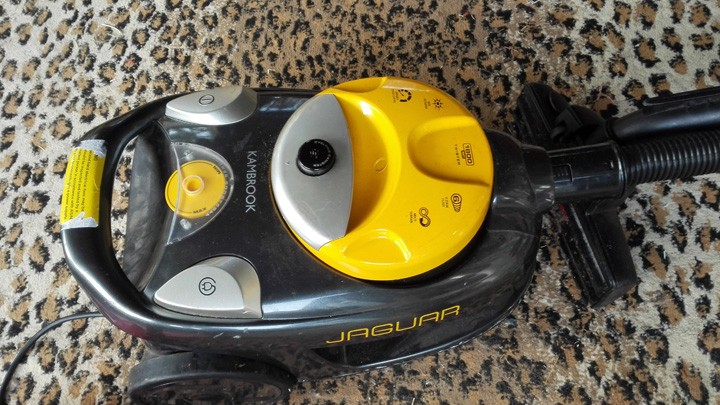 The cooler months are approaching and there's no time like now to give your vacuum a deep clean.
Sure, your vacuum is great at getting the dust and dirt out of your home but have you considered that it too needs its own maintenance? And we don't mean just emptying the bag! Vacuums actually lose suction power when filters or hoses get clogged up.
It isn't a complicated process at all, but it will save you time, money on your electricity bill, and the life of your vacuum.
All you need is:
a garbage bag
sharp scissors or seam ripper
rubbing alcohol or vinegar
water
cleaning cloths
paper towels
toothbrush
Step 1: Empty the canister into a garbage bag or remove and dispose of vacuum cleaner bag if you have a bag vacuum. You might want to do this outside!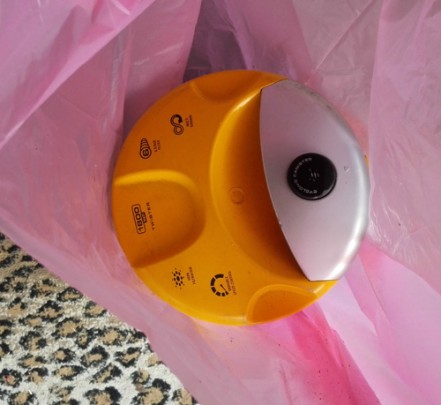 Step 2: Take everything apart including the filter and hose attachments.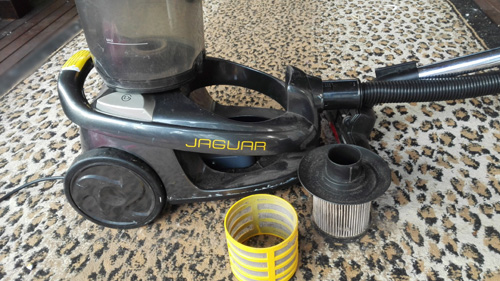 Step 3: Use a scissors or a seam ripper to carefully cut whatever is tangled up in the head of your vacuum. Trust me, there'll be a lot! I had to use a seam ripper for this one as the little brush heads were hard to cut into.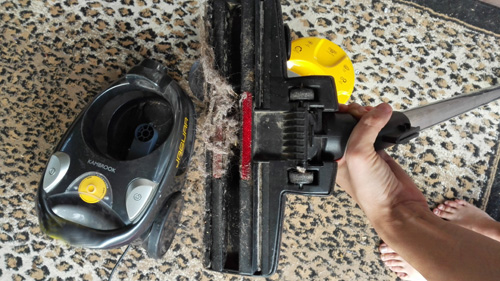 Step 4: Apply rubbing alcohol or vinegar to a microfibre cloth and then disinfect the bottom of vacuum – it's important to do this especially if you use your vacuum around children.
Step 5: Wash out the canister and attachments and completely dry before you return it to the vacuum cleaner. I'll show you how to do the filter below.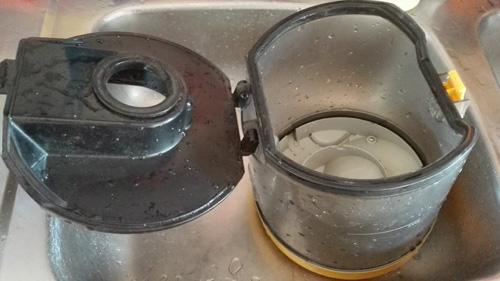 Step 6: Give the tyres a quick wipe with a damp microfibre cloth as gunk can build up here.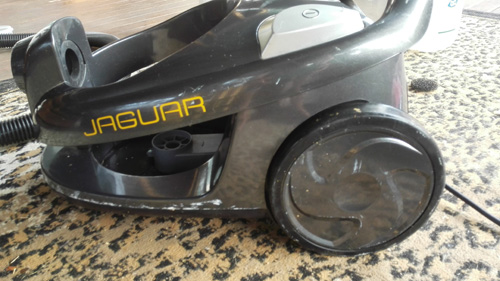 Step 7: Make sure your hose is free of debris. If you can remove it fully, rinse it out in the bathtub and let it dry.
Cleaning the filter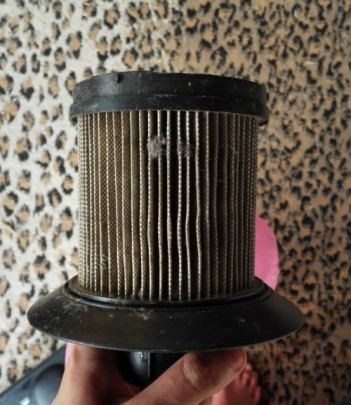 Step 1: If you've noticed a loss in suction, it's a sign that the filter needs cleaning. Before you clean your vacuum filter, refer to the manual for cleaning instructions. Never wash the filter if the manual says that the filter is not washable.
Step 2: Remove the dust – take it outside so the dust doesn't fly everywhere. Tap the filter gently on the side of the garbage can so that most of the dust falls in. Use a soft toothbrush and run it over the filter, on both sides. This will remove most of the particles that are lodged on the filter.
Step 3: Rinse the filter – if your vacuum filter is made of plastic, foam or a similar material, you can probably give it a good rinse.
Step 4: After you've washed the filter, air-dry it thoroughly before you replace it in the vacuum cleaner. Even with regular cleaning, most vacuum filters have a specific lifespan, so follow your manual for instructions on how often to replace it.
If you don't have the manual for your vacuum cleaner any more, many can be found online using Google.
Tell us, have you cleaned your vacuum recently? Will you?
Comments