Major tourist attraction bans selfie sticks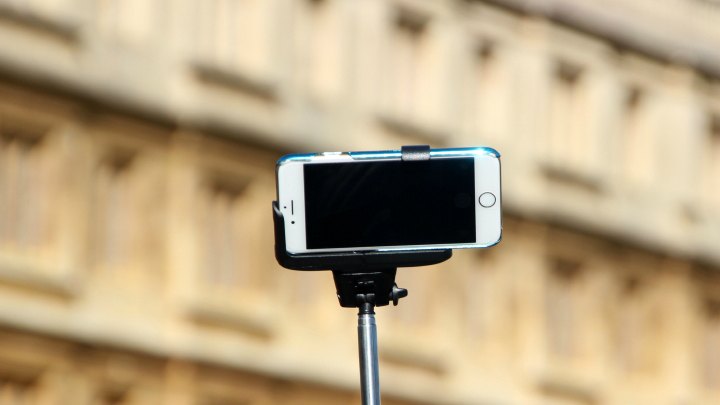 On the one hand, they put you in the picture with your loved ones. On the other, they pose a safety risk and can irritate people around you.
And for this reason one of the world's most popular tourist spots is saying "leave them at home".
We're talking about selfie sticks, of course, the telescopic poles that have enables us all to grin maniacally from hot spots all over the world.
But from today on, the sticks are banned at all Disney theme parks around the world, despite being the top-rated places to snap a selfie.
The ban is citing safety concerns as the reason for the ban.
Ad. Article continues below.
Selfie stick ban in effect at #DHS also, confirmed monopods & tripods are still OK @WaltDisneyWorld ~@skubersky pic.twitter.com/WeIdbkCYhN

— TouringPlans (@TouringPlans) July 1, 2015
Frommers reports that just last week, a tourist at Disney California Adventure in Anaheim pulled out a selfie stick while riding a looping roller coaster, putting himself and other passengers in danger.
And while you can't help stupid, you can protect other people from it, hence the outright ban.
Disneyland, Disney World and all other Disney Parks have joined most of the world's greatest museums and galleries in banning the selfie stick, along with sporting venues, which largely chose to do so because they can be downright annoying.
Ad. Article continues below.
If you've ever craned your neck to see something spectacular because the person in front of you – who has their back to the view – is brandishing a pole with a phone at the end of it, you'll know why they're often known as "selfish sticks"
Disney features twice in the top ten places to take a selfie around the world according to the Daily Mail:
Eiffel Tower, Paris
Disney World, Florida
Burj Khalifa, Dubai
Big Ben, London
Empire State Building, New York
Sagrada Familia, Barcelona
Disneyland Paris
Colosseum, Rome
Top of the Rock, New York
London Bridge
Tell us, are you a selfie stick fan? Do you think banning them in popular tourist spots is a good idea?