Madonna's emotional speech raises big questions for baby boomer women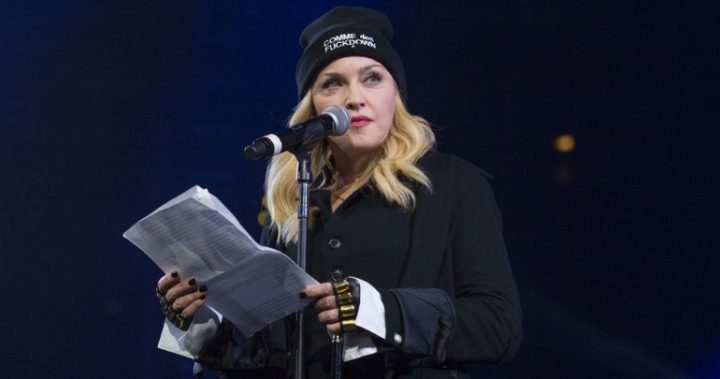 Singer Madonna isn't afraid of a little controversy and over the weekend she drummed up a bit more with her powerful speech at the Billboard Women in Music event where she was honoured as Woman of the Year.
While she was accepting her award, the singer gave a powerful speech that has resonated with millions of young women around the world, but drawn the ire of some baby boomers.
While many baby boomer women fought passionately for equal rights in their youth, many seem to have become more apathetic about it as they get older.
Instead of sympathising with young women going through the same thing they did, the attitude from a number of over 60 critics as been a blunt, "get over it".
But why is this? In her speech, Madonna talked about how she had been shamed her whole career for what she wore, how she acted and what she said when many of the world's biggest male celebrities at the time were doing the same thing.
Ad. Article continues below.
"I stand before you as a doormat … Oh, I mean, as a female entertainer," she said.
"Thank you for acknowledging my ability to continue my career for 34 years in the face of blatant sexism and misogyny and constant bullying and relentless abuse.
"I was of course inspired by Debbie Harry and Chrissie Hynde and Aretha Franklin, but my real muse was David Bowie. He embodied male and female spirit and that suited me just fine. He made me think there were no rules. But I was wrong. There are no rules — if you're a boy. There are rules if you're a girl.
"If you're a girl, you have to play the game. You're allowed to be pretty and cute and sexy. But don't act too smart. Don't have an opinion that's out of line with the status quo. You are allowed to be objectified by men and dress like a slut, but don't own your sluttiness. And do not, I repeat do not, share your own sexual fantasies with the world. Be what men want you to be, but more importantly, be what women feel comfortable with you being around other men. And finally, do not age.
"Because to age is a sin. You will be criticised and vilified and you will definitely not be played on the radio."
Ad. Article continues below.
She said when she married Sean Penn, she was left alone for a while and was seen in a better a light as a 'married women'. When they divorced though, she says she was once again tarnished as a 'whore'.
"Eventually I was left alone because I married Sean Penn, and not only would he would bust a cap in your ass, but I was off the market," she said.
"For a while I was not considered a threat. Years later, divorced and single — sorry Sean — I made my Erotica album and my Sex book was released. I remember being the headline of every newspaper and magazine. Everything I read about myself was damning. I was called a whore and a witch.
"One headline compared me to Satan. I said, 'Wait a minute, isn't Prince running around with fishnets and high heels and lipstick with his butt hanging out?' Yes, he was. But he was a man.
"This was the first time I truly understood women do not have the same freedom as men.
Ad. Article continues below.
"We have to start appreciating our own worth and each other's worth.
"Seek out strong women to befriend, to align yourself with, to learn from, to collaborate with, to be inspired by, to support, and enlightened by."
So many baby boomer women will remember working in male dominated jobs where they were subjected to sexism every day because it was the norm back then.
But with so much effort put into making women more equal and fighting for their right to be recognised as smart and capable people, why aren't these baby boomer women jumping at the chance to spread Madonna's message and support the younger generation coming in after them?
We'd like to put this question to you today and hear what you think about this issue.
Do you think we need to support the younger generation dealing with sexism? Or should they suck it up and deal with it like we did?