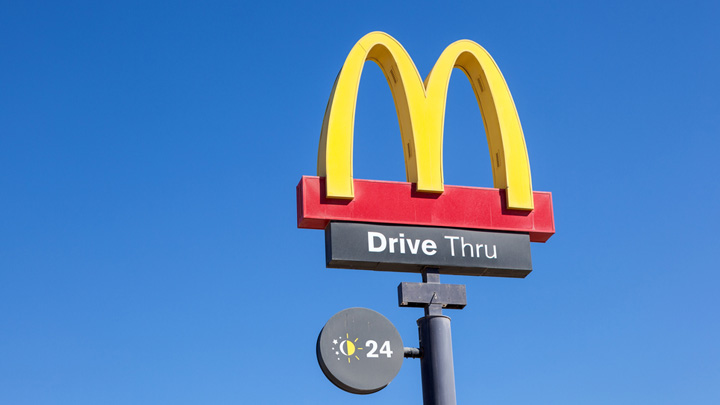 McDonald's has made no secret of their struggles in the last few years to get Australians back in their stores. They've shaken up their menu, taken things off it, started deliveries and allowed you to create your own burger, but now they have gone another step further.
The fast food giant has released limited edition bottles of their coveted Big Mac sauce, revered for its creamy signature taste since the first store opened in the 50s.
If that sounds a little strange, it actually has worked, with the 500ml bottles selling out quickly across Australia. And now, people are selling them on Gumtree and eBay for 20 times to retail price. The worst part? People are willing to pay.
"We had plenty of Aussies ask us where they could get bottles of our special sauce from, so we're extremely excited to be able to again give Australians what they want," McDonald's senior marketing director Paul Tredinnick said before 4000 bottles went on sale in Australia, reports Fox News.
"Australians can now use our iconic Big Mac sauce wherever, whenever they want, and on everything from sausages to steak, or even a roast.
"Given how creative people got with the tubs of sauce last year, I can't wait to see our customers' Big Mac sauce experiments".
What some people do not realise is that Big Mac sauce can be added to every menu item, and can even be requested in a lid to dip your chips in.
Everything aside, this shows how far fast food chains are willing to go to ensure they stay fresh in your mind. Nando's have sold their famous Peri Peri sauce in supermarkets for years, Starbucks sell their iced coffees in Coles, and it appears like it won't be long before other chains follow suit if it means more sales.
Tell us, would you want a bottle of Maccas' Big Mac sauce? Is this a bridge too far?
Comments