Love, tragedy and honour – what happened that night on Carnival Spirit?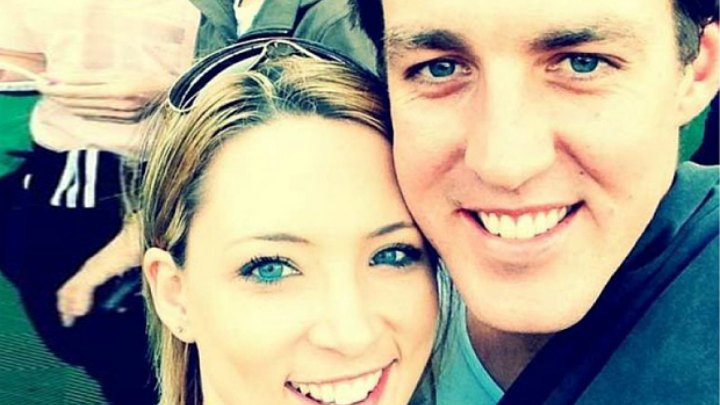 The young man who leapt overboard the Carnival Spirit to rescue his girlfriend will be awarded Australia's highest bravery honour.
Following an investigation, the Deputy State Coroner, Hugh Dillon, has pieced together the events of the night that ended two young lives and shocked the nation.
He found Mr Rossington and Kristen Schroder had argued and that Ms Schroder has claimed over the fifth floor railing of the couple's balcony not because she intended to kill herself but because said she was in a state of "heightened emotion" and her "better judgment deserted her".
"It seems improbable she was ­intending to end her own life," he said. "The most likely explanation is that Kristen, being unafraid of heights, was making a dramatic gesture to alarm and test Paul".
The coroner says Ms Schroder must have slipped from the railing into the sea.
Without a moment's thought, Mr Rossington jumped in after her. Neither has been found but they are presumed dead. It's believed the incident occurred at 8.14pm and the alarm was not raised until 10am the next day.
Mr Dillon summed up the tragedy of the young lovers by saying, "What they had struggled to achieve in life — loving unity — they probably managed in their last ­actions alive," he said.
The investigating ­officer of the case, Detective Sergeant ­Michael O'Keefe has recommended Mr Rossington be awarded the Cross of Valour for his actions. Mr Dillon concurred, describing Mr Rossington's actions as showing "conspicuous courage".
Mr Rossington's mother,  Christeen, told News Limited she was "very humbled" that her son was to be recommended for the bravery award: "Paul was a very humble, quiet man and hated attention being drawn to himself."
How do you feel about this bittersweet end to a tragic story at sea? What would you like to say to Paul Rossington's family? 
Ad. Article continues below.