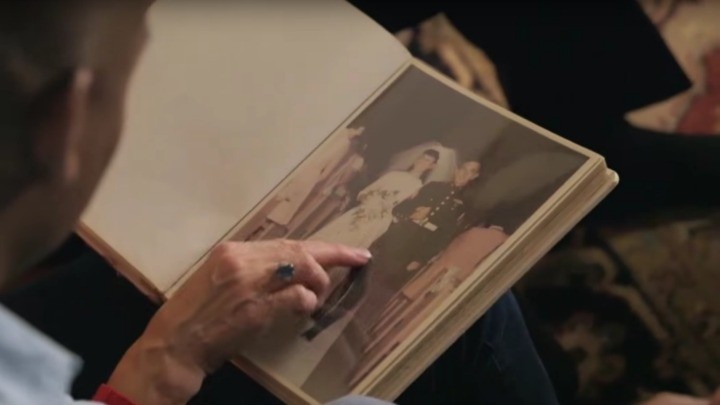 This is a true love story! Bob and Gloria met at a young age and began writing letters to each other. Shortly after their meeting Bob served in the Vietnam War, but they continued to write letters and Bob signed them off "P.L.M.F" standing for "Please Love Me Forever".
When he returned they married and had two beautiful daughters. As time passed the pair began to grow apart, being preoccupied with their careers and raising a family.
Then life took a devastating turn, Bob was in a terrible car accident which caused severe damage to both his body and mind.
"He broke every rib that he had. There was [sic] bones that went in and actually punctured both lungs and his heart" Gloria revealed in an interview.
"I knew he had the type of injuries that most people don't live through."
Bob was in a coma for some time, but eventually he did wake up. Sadly, when Gloria and his daughters went to visit he did not recognise them.
"He grabbed my hand and he said to me, you're my favourite nurse, you're the only one that kisses me. And I realised, oh my god he doesn't know who I am!" Gloria said.
For the next eight to ten years Gloria worked tirelessly to remind Bob of who they were and return him to his old self.
"I had to learn everything all over again. My ABC's, 123's, I knew nothing" Bob revealed.
Instead of returning to his old self, Bob decided to become his best self and eventually they fell in love all over again.
"He fought hard to be a caring husband," said Gloria. The pair are now celebrating 42 years of marriage, and are more in love than ever. Woah!
What is your greatest love story?
Watch the video below to check out their incredible journey:
Comments