Looking for work? What about an online business?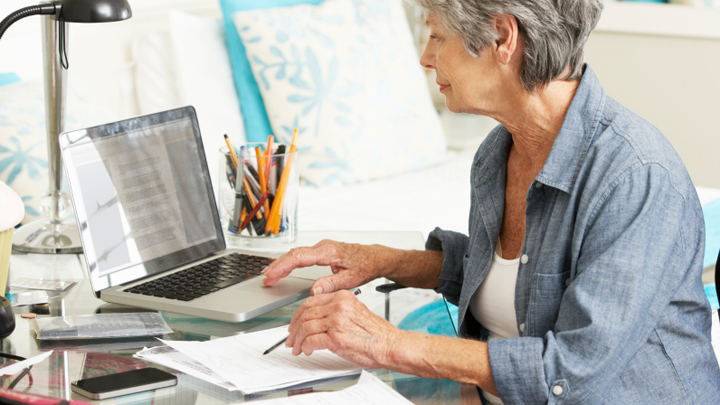 Are you having difficulty finding work since your family has left home? Life can become very lonely if you are the parent who sits at home feeling unskilled and having not worked in years. One young fellow at work said his mother is complaining about not being able to get any work in Toowoomba. He said she since he had left home, she had been seriously trying to get a job but at 60 years old nobody wanted to consider her. When I asked him what she did before having him, he explained she worked in a drapery and was very good at making items on the sewing machine. He went on to comment how she was becoming quite depressed from the rejections and felt quite useless sitting at home.
Now there are other ways of making a living other than going to work. I would think a lady with such skills could look into craft work or sewing for a living. There are people in Brisbane for example making dolls clothes and selling them at the markets. There are people on the Sunshine Coast making their own designs of bikinis and selling them to a number of shops. I know of groups in Toowoomba that get together to make patchwork eiderdowns and sell those at the markets. Other friends in Brisbane make Teddy Bear soft toys and dolls and sell them over the internet.
Now this information may not solve the sitting home problem but it can be a start to your own business or start you looking into an eBay business. I personally started an eBay business to add to my income and have slowly got more and more involved in it. I knew nothing and had nobody to teach me. I have taught myself everything by reading "how to" instructions on eBay, using Google to research, and following YouTube videos for finer details. As one of the biggest eBay sellers said at a recent conference "Everything is there on Google, you just need to look it up".  If you are doing a course you are wasting time.  
Ad. Article continues below.
I have also met some very nice customers through selling goods on Gumtree and selling products at the local markets. I used to line up early mornings for the markets in Caboolture and chat to a few other stall holders before going in. After selling a jumble of products the first few times I found I was more successful at selling if I expanded one area of products on my stall and used very colourful items to attract people. I was helped by stall holders next to me to set up my canopy and even in packing up. There are some very friendly people in this industry.
With Gumtree I would meet people outside the local Woolworths and sell the item. I always felt nervous when people were visiting my home and came to the front door, as often they would ask to see something else and I would have to leave them and go and get it.  Now that I live in a gated community, I find it is easier to tell them where the local Woolworths is and then meet them outside.
I am currently researching and experimenting my own web site to take my business further. I have found everything I need to know on how to set up websites, transfer themes and domain names on Google. I started by experimenting with a domain name and host and setting up an information site and now I am ready to go with a full online business. Having just been to the eBay conference on the Gold Coast I have obtained many extra hints on how to improve my Ebay business and go international and have lots of contacts to ease me into my website business. All systems go!
If I can do it so can anyone. 
What type of business would you start if you could?