Look who's got a new public holiday...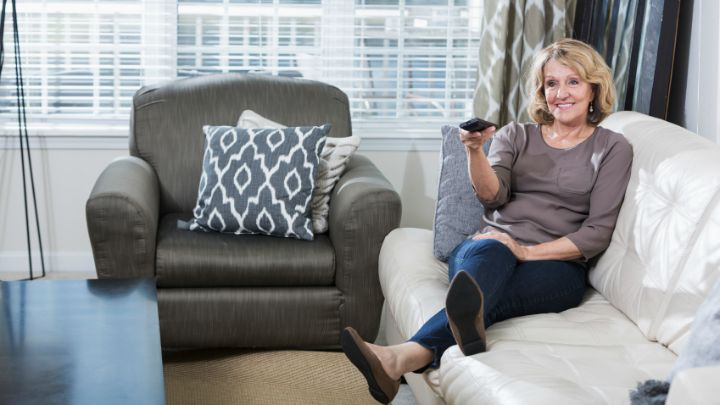 First the Melbourne Cup, now this! We hard-working Queenslanders are just wondering if anyone down south ever does any work. Or maybe they work too hard, which is why they need yet another public holiday?
Victoria's Small Business Minister Philip Dalidakis has announced that the night of the AFL grand final will from herewith be a public holiday – that's right, the whole state will take a day off to watch the footy.
"Grand final Friday presents itself as a great opportunity to celebrate Australia's national game and spend more time with our family, friends and loved ones," said Mr Dalidakis.
Victoria also gets Melbourne Cup day off while the rest of Australia has to go about their ordinary business wearing a fascinator, then ducking into the staff room at 3pm for the race.
Ad. Article continues below.
Predictably, business owners in Victoria are booing the decision, saying they will either lose productivity or have to pay penalty rates, but overall, the move has been met with a resounding cheer from the punters.
In the lead up to the announcement,  Australian Industry Group released a survey showing three quarters of local Victorian businesses would not open their doors on "Football Friday."
Around 80 per cent of manufacturers told AIG they would close for the holiday, and 72 per cent of services and construction businesses said they would do the same.
The Grand Final Eve public holiday will cost the already struggling Victorian economy $1.5 billion, according to the business community.
The more we look into it, the more the Starts at 60 team is thinking about relocating. Should we head to Tasmania or the Northern Territory for the vast number of agricultural show holidays? Tassie is probably the winner, perhaps in Davenport so we get the Davenport cup holiday too?
Ad. Article continues below.
The NT is definitely a contender, but then again, South Australia gets half holidays for Christmas and New Year's eves. Hmmm.
Okay, okay, we're only joking. We accept that if Victoria wasn't granted a day off to watch the footy, no one would go to work anyway, so if you live in that state, we hope you enjoy your extra day off.
How many public holidays are there in your state and do you love 'em or hate 'em? If Australia was to have a new national public holiday, what would it be for?