Look out! Authorities issue new scam alert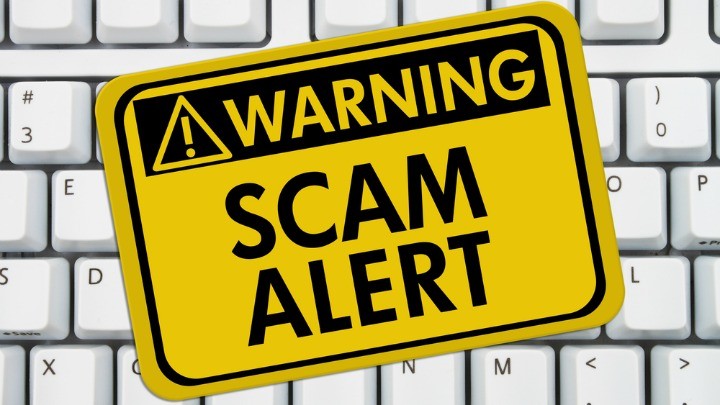 Both the Police and ACMA, the Australian Communications and Media Authority, have issued warnings today for people to beware the latest email scam.
ACMA received more than 100 complaints in the course of 24 hours, implying that the scam is widespread.
Residents in Canberra and South Australia have so far been targeted by the scam, which comes in the form of an energy bill from electricity company Simply Energy.
The bill is for $288.53 and asks "customers" to download an attachment. Interestingly, there are no spelling or grammatical errors to tip you off to the fact this is a scam; the email address appears to be legitimate too.
One complainant only paused from hitting "download" because he realised at the last minute his wife had paid the energy bill just days before.
Ad. Article continues below.
The ACT Office of Fair Trading advised another complainant to let people know about the scam to prevent anyone from paying the bill, downloading the attachment or worse.
An example of the scam email is below, the government's Scamwatch advises that all Australians be on the lookout for something similar: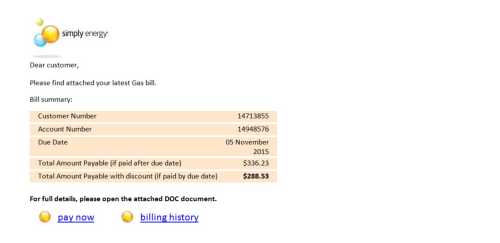 Have you come across a scam recently? Be sure to let us know so no one gets stung!