Lleyton Hewitt's gutsy last performance at Wimbeldon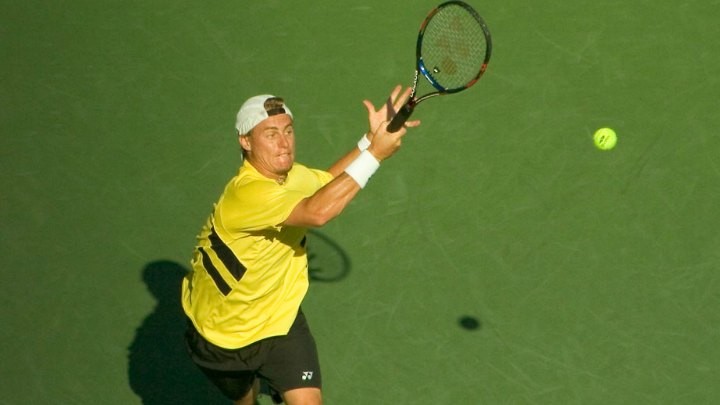 Lleyton Hewitt did Wimbledon proud overnight as he fought a thrilling five-set match against Finland's Jarkko Nieminen in the first round.
Over four hours, he sweated it out in baking hot temperatures, saving three match points at the end of the gruelling match before being defeated.
Mr Hewitt announced recently this is the last time he will play at the All England Club. He has played 17 tournaments since debuting in 1999, and won in 2002 after beating David Nalbandian in straight sets.  He reached the semi-finals in 2005 after losing to Roger Federer, and also made the quarter-finals in 2004, 2006 and 2009.
"In the end, obviously it's disappointing to lose," said the 34-year-old. "I would have loved to have played Novak [Djokovic] in the next round. But Jarkko is a tough competitor".
Hewitt said it had taken a while to sink in that he had played his last match at Wimbledon, where he was champion in 2002.
Ad. Article continues below.
"You try and suck it in as much as possible at the end of the match and that," he said.
"It never entered my mind that this could be the last time you serve or play a game in the Championships.
"So it's kind of a strange feeling in a lot of ways."
Hewitt took the first set with ease and celebrated with his trademark roar of "C'mon" to the delight of the yellow-clad Australian fans.