Living high in the sky: A lifestyle choice for boomers and empty nesters?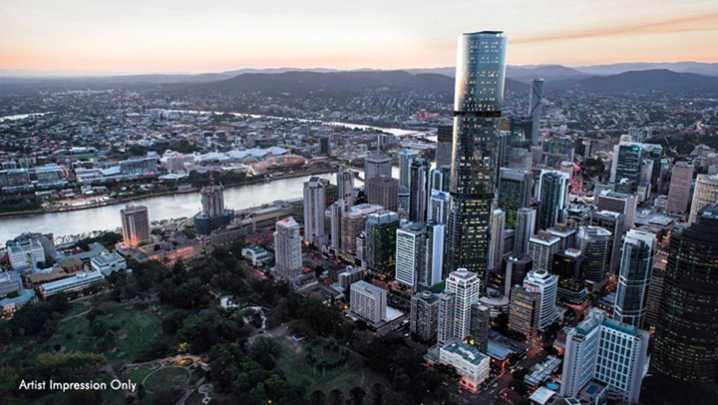 Sky-high apartment towers are being approved in the hearts of Brisbane, Sydney and Melbourne at a faster pace than we've seen in a long time and a property boom is underway in house prices that means many boomers can contemplate a shift from their family home to an apartment lifestyle… But has anyone stopped to ask whether people really want to live their lives 80 stories up in the air?  Apartment style living is marketed as a dream way of life for empty nesters.  No lawns, no decks to clean, lots of visual amenity and plenty of glamour, but I am curious to hear what you really think of the lifestyle you might live in an inner city apartment tower hovering 80 storeys above the ground.  Is this a way of life that sounds appealing?
Take for instance the newly announced "SkyTower" in Brisbane.  In the centre of Brisbane's CBD, on Margaret Street, this building will tower 270 metres in the air and can stand proud as one of the tallest residential towers in Australia.  In its 88 storeys, people will live in luxury, with a 24 hour concierge, recreation decks, a health club and spa.
Another shining example of the inner city apartment lifestyle on offer is the Melbourne apartment building, Australia 108 a 319 metre (1,047 ft) apartment building, with 1,105 apartments over 100 floors. Construction is set to commence in mid-2015, with completion in 2019 for this mega building positioned in the Southbank precinct of central Melbourne.  The skyscraper, if completed, will become Australia's tallest building to roof, Australia's second tallest building (surpassed by the Q1 at 323 metres) and the southern hemisphere's only building to comprise 100 levels.  This tower will include a hotel and a two-storey restaurant in its amenity that is now being marketed to buyers.
Ad. Article continues below.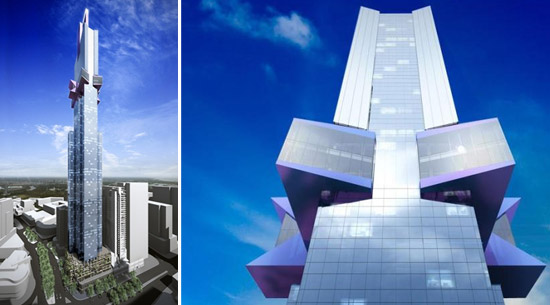 Ad. Article continues below.
And these aren't the only tall towers coming to market… As of November 2013, Sydney has 23 buildings under construction and 97 at planning stages.   But their height limit of 235m is holding back the largest city in Australia from becoming the tallest.
The largest buildings being planned in Sydney are tiny in comparison.  The Greenland apartments, on the corner of Bathurst and Pitt Streets in the heart of Sydney CBD will have more than 470 apartments and six penthouses across 66 levels and will also include the conversion of the adjoining heritage-listed, Art Deco style building into a boutique 180-bed, five-star hotel.
But the big question is… would you live like this, with your head in the clouds with the amenity of the city all around you?