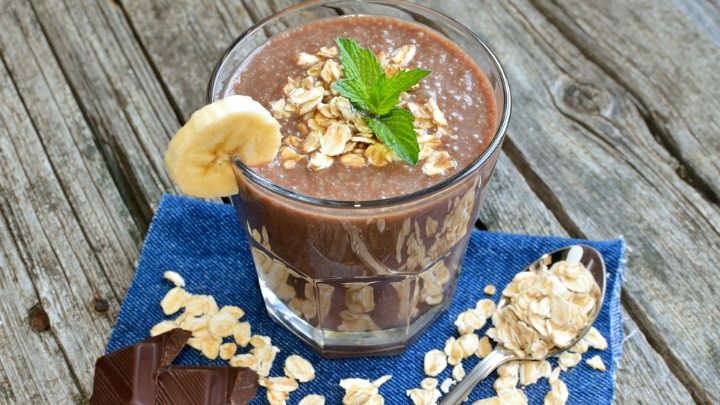 Brrr…it's getting really chilly! And what better way to keep you warm than a nice cup of smoothie?
Contrary to what many think, smoothies aren't just limited to cold blends with ice. Here are two recipes to keep you nice and toasty this winter. Don't forget to share them with your friends! They will thank you for it. Use a blending 'bullet' if you have one for better results, otherwise, any blender will do.
Oats and Chocolate Hot Smoothie
Ingredients
15g/0.5oz dark chocolate, chopped (check the brand for gluten free if required)
200ml/6.75floz almond milk
20g/0.7oz rolled oats (check the brand for gluten free if required)
½ a ripe, medium sized banana
6 almonds
5g/0.2oz chia seeds
20ml/0.7floz cold water
Instructions
This recipe by Kitchen Sanctuary is so delicious.
Blend the oats, banana, almonds, chia seeds, the water and the almond milk until smooth and then heat up in a pot. Add the chocolate and stir until all is melted. Ready to serve.
Warm Apple Pie Smoothie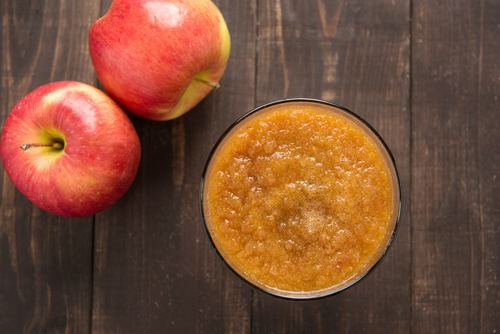 This warm smoothie from The Iron You tastes like a homemade apple pie but without all the baking. So easy, so yummy!
Ingredients
1 apple, cored and cut into chunks
½ cup / 120 ml water (use yogurt for a creamier smoothie)
¼ teaspoon vanilla extract
1 tablespoon maple syrup (or raw organic honey)
¼ teaspoon ground cinnamon
A pinch of nutmeg
A pinch of allspice
Instructions
Blend the apple, water, vanilla, maple syrup and spices together until smooth. Pour into a mug and microwave on high for about 2 minutes. Be careful when removing from the microwave.
Sprinkle with cinnamon, and if you like whipped cream on top, why not. Easy!
By the way, don't fill your blender or smoothie maker with boiling liquid as the steam creates pressure that can cause the lid to blast off, literally. Always add the hot ingredients at the end.
What's your favourite winter drink?
Comments