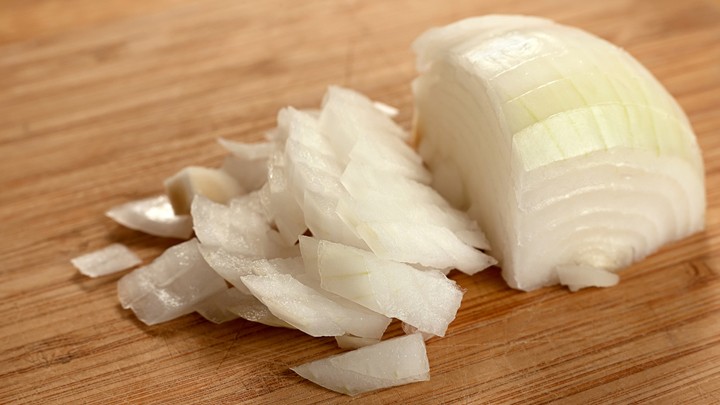 Are you sick of trying to cut up an onion only to either cut yourself or end up with uneven pieces?
Let's face it, not everyone is a chef, nor has the ability to slice it evenly.
So how can you fix this? Well, we've found the solution
It's not exactly the most conventional way to cut an onion but the below strategy is so genius, we wish we knew this all of those times we were trying to cut the perfect onion slices!
All you need is a hair pick comb, which are very cheap from your local chemist or hair salon. Make sure you choose a strong one with stainless steel picks.
To make onion rings or slices: Cut off the top and bottom of your onion and peel, as usual. Turn the onion on its side and stick the hair pick down through the centre of the onion. Use the hair pick as measurement and cut in between each prong for perfect rings. Take the pick out and your done!
To make cubed onion piece: Cut the onion in half and stick the pick in from the side. Cut between the prongs in the same way, but then turn it 90 degrees and cut in towards the prongs on both sides.
Easy!
Here's a video to demonstrate how it's done:
Comments