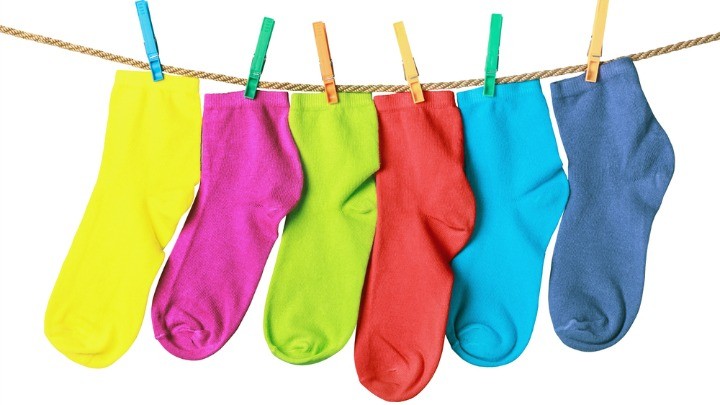 If you're sick and tired of having your socks float around in your drawers or stretching them out by folding them within each other, this trick is the answer you've been looking for.
A video posted to social media shows a clever method for folding and storing your socks neatly and without any bulk.
The 16-second video, posted by Klara Egilson from Iceland, has been viewed more than 200,000 times and has people wondering why they never thought of this before.
The socks are laid out over one another and then folded in an origami style until they form a neat square that can easily be arranged in your draws.
"Most sock-folding methods contain some element that stretches the socks in order to store them; this looks like it might work, and puts no stress on the sock; thank you," said one commenter.
"Exactly! I was looking for a neat and tidy-looking way to fold socks without stretching and this video is it. I love it. This is how I fold all my socks now," replied another.
Would you try this method of folding? Do you have any tips or tricks for folding clothes?
Comments