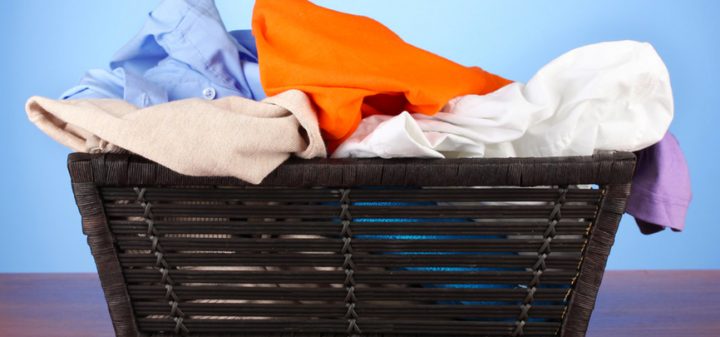 The weekend is usually the time that people look at that mountain of dirty clothes like they are looking at the last summit of Mt. Everest.
Does it feel like you are drowning in clothes? Do you need more help?
It doesn't need to be a tedious and dreaded task. Be more efficient and have more fun with these hacks.
Below are the top 12 tips we recommend:
1. Salad sprinkler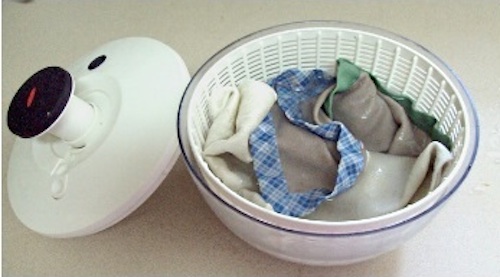 Get excess liquid out of items you can't throw in the dryer using a salad spinner.
Source: Kidsactivitiesblog.com
2. Watering cans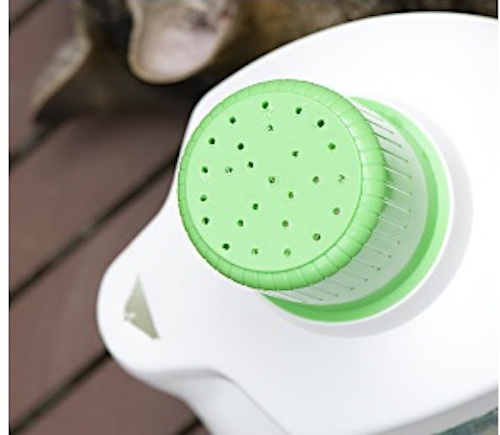 Don't throw away the old laundry detergent containers. Re-purpose them and create watering cans from them to feed and fill your garden. The slight soap residue will help keep the bugs away too.
Source: Kidsactivitiesblog.com
3. Lost socks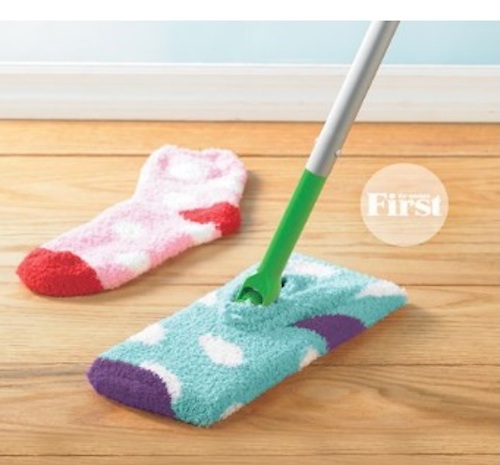 Repurpose your old socks to become swifter covers. Alternatively, make a sock puppet. All you need are buttons and some scraps of yarn.
Source: Kidsactivitiesblog.com
4. Reminders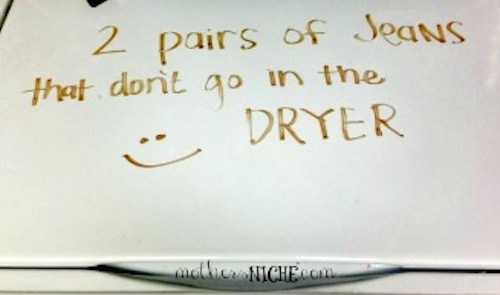 Don't forget what items you can't put in the dryer. Use a dry erase marker and write reminders to yourself on the lid of your machine. Add a magnet to your marker and keep it on the machine.
Source: Kidsactivitiesblog.com
5. Static balls
You can buy some dryer balls or make your own using bunched up aluminium foil. They cut down on the static AND help your clothes dry faster.
Source: Kidsactivitiesblog.com
6. Shelves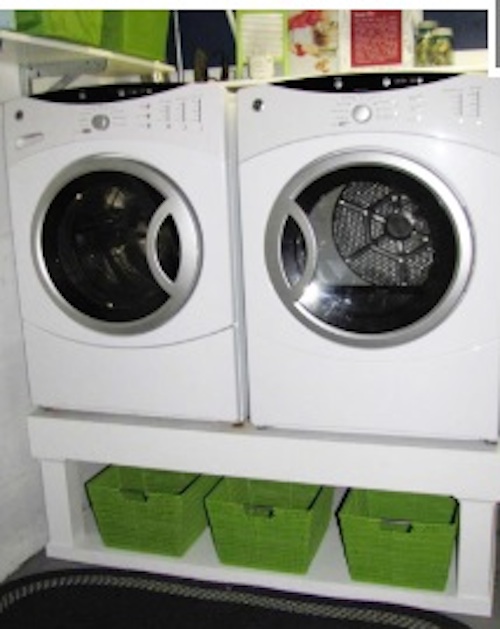 Add a shelf below your washer and dryer for the baskets of clothes waiting to be washed.
Source: Kidsactivitiesblog.com
7. Overhead drying rack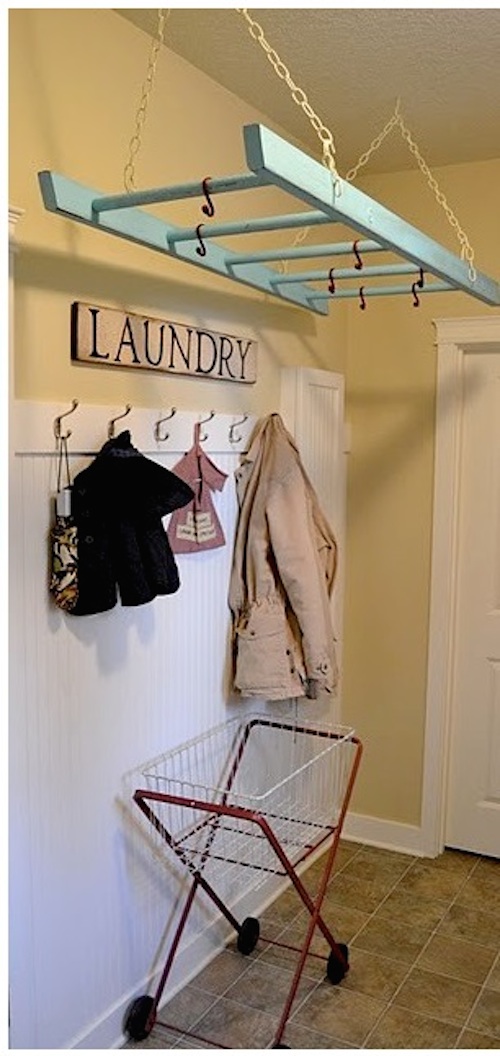 Maybe you have an old ladder sitting in your garage! Free up space on your surfaces and make an overhead drying rack.
Source: Kidsactivitiesblog.com
8. Chewing gum be gone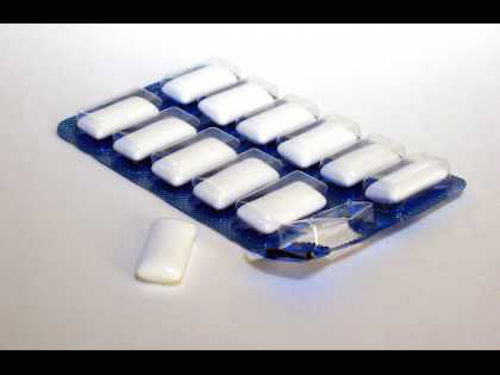 Instead of trying to scratch the sticky stuff from your kids' clothes, place the gummed garment in the freezer. When the gum is frozen, it can be broken apart and quickly removed.
Source: News.com.au
9. Tumble dry faster with tennis balls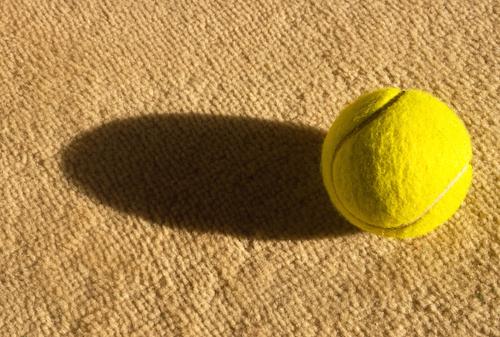 Toss a couple of tennis balls into the dryer, to fluff up towels, quilts and other bulky items. The balls will bounce around, getting rid of lumps, while speeding up drying time.
Source: Ehow.com
10. Banish Bacteria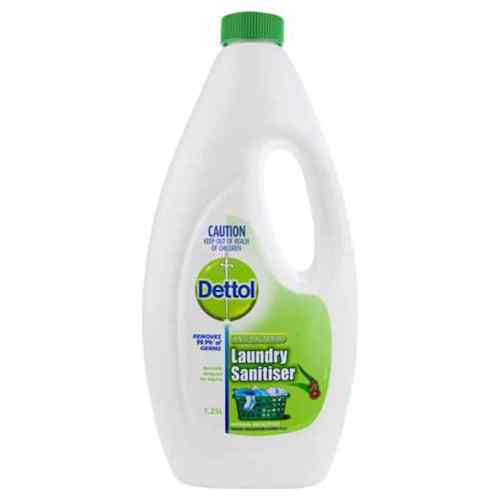 If your tea towels and dishcloths are a health hazard, disinfect them by adding 15ml of Dettol to the rinse cycle.
Source: Homeheaven.com.au
11. Speed drying trick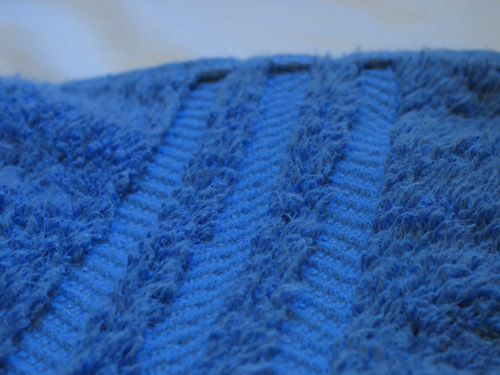 Need a school uniform or other garment dried in a hurry? Throw a dry towel in with the wet item of clothing in the dryer, and it will be ready to wear quick-sticks.
Source: News.com.au
12. Dry up grease stains with chalk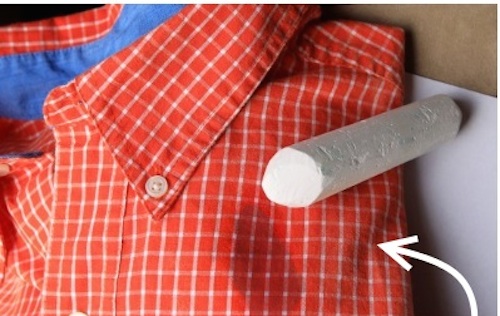 Grab some of your children's white chalk to keep in the laundry for absorbing greasy stains. Simply rub it on, and the chalk powder will absorb the grease, making the stain easily removable when washed. Don't have chalk? Use baby powder instead.
Source: Kidsactivitiesblog.com
What do you think of these tips for the laundry? Do you use other tips have that work well? Tell us more below!
Comments