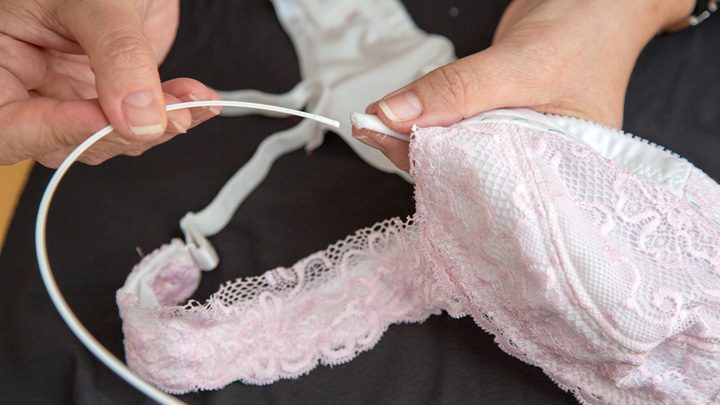 It's always disappointing when your favourite bra breaks – it's that dreaded underwire poking through. This might usually signal the end of a bra but it doesn't have to – there's a quick, no stitch solution we've found.
The best part is that you can use the material for two purposes: your feet and your bra.
If your underwire has fallen out completely, locate it and push it back in via the hole. If it's still in there , push it in so it can't be seen.
Then, all you need to do is go down to your chemist and buy a pack of moleskin padding (in the feet section). This should have adhesive backing.
Simply cut a small portion of the moleskin and stick over the hole and firmly press down. This should stick on and last a few washes too! I find it more effective than sewing as the wire still seems to escape through thread.
The bonus is if you keep the moleskin in your handbag you can use it for your feet if they get sore. Easy!
Comments