Although fruits and vegetables are important for a healthy diet, some come with waxes, pesticides and other residues which can be harmful to our health.
And the answer might not be store bought fruit and vegetable washes either.
According to a study by The University of Maine, some popular store bought washes contain chlorine to kill bacteria on the produce, but lab testing proved that they were no more effective than using distilled water. As an alternative, why not make your own fruit and vege spray? You might save some money and keep your food cleaner.
Most Fruits & Vegetables
1. Place the fruits and veggies in a freshly cleaned kitchen sink or a large bowl and fill with water.
2. Add 1 cup of white vinegar and let them soak for up to an hour.
3. Scrub gently, rice and let dry fully if you intend to store them into the fridge.
Lettuces & Greens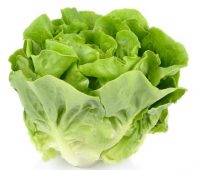 Lettuces and greens are more difficult to wash as they are delicate and they are also more likely to contain insects .
1. Dissolve 2 tablespoons of salt in 2 cups of water and add the juice of one lemon.
2. Keep it in a spray bottle and spray this on the greens.
3. Let sit for about a minute, and then soak for about 15 minutes in a sink of diluted vinegar.
4. Rinse in cool water and dry completely before putting in the fridge.
Berries
Berries are so delicate and take on the flavour of anything they come in contact with so vinegar would not be such a great idea.
1. Mix 2 cups of water with 1/2 cup fresh lemon juice and spray on the berries.
2. Make sure the berries are well coated and then soak in fresh water for about 15 minutes.
3. Remove from soak and dry completely before storing.
How do you usually clean your fruits and veggies?
Comments